Log In
Shock Transportation Data Logger MSR175
The two 3-axis acceleration sensors integrated in the MSR175 have working ranges of ±15 g and ±100 g. They record shocks and jolts at a measurement frequency of up to 5,000 measurements per second. The installed memory of the logger is capable of storing over 2 million measured values, which is sufficient for more than 1,000 shocks. In addition, the MSR175 data logger measures and records temperature profiles from -20° to 65 °C. Additionally, a second type variant of this data logger is available with internal humidity, pressure and light sensors.
Priced at under $500 USD.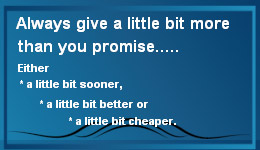 Credit Cards Accepted
Fields of application for the MSR Data Loggers
There are many situations in industry and commerce where it becomes necessary to simultaneously measure and record various measurement parameters such as humidity, temperature, pressure, acceleration, vibration, shock, voltage, light etc. With their wide range of available measurement parameters, small size and large memory capacities, the robust data loggers from MSR Electronics GmbH provide an efficient solution for a multitude of different measuring tasks.
The following examples are just a small selection from a multitude of potential applications.
| | |
| --- | --- |
| Field | Application |
| Aeronautics, aerospace industry, astrophysics, military | Pilot monitoring, aircraft and flight attitude monitoring​ |
| Agricultural technology, animal science, agriculture | |
| Automobile industry, automotive industry, traffic | Braking response monitoring, material testing, monitoring of railway lines and bridges, measurement and testing tasks on railway lines and trains |
| Automation, industrial goods, machine engineering, technologies, electronics, electrical engineering, drive technology, mechatronics | Customers working in these fields are some of the main users of MSR data loggers. For reasons of discretion, we are only able to publish a few example applications here. MSR data loggers are used in these industries for purposes such as the monitoring of technical plant and equipment, reduction of wear in installations, monitoring of process workflows, improving the performance of machines, dimensioning of bearings and dampers, noise reduction of motors, detection of imbalances, vibration measurements on refrigeration units, material tests, electronic transport monitoring, measurements for product development, fault diagnostics and research and development. |
| Building services engineering, construction industry, architecture firms | |
| Food processing industry, manufacturing together with the wholesale & retail trade | |
| Chemistry, pharmaceutical industry, laboratories, health care, life science, medicine, medical technology | Patient monitoring, Prediagnostics and telediagnostics, Transport and storage of chemicals and drugs |
| Environment, energy, electricity, water treatment, solar technology | Air, soil and climate measurements, vibration measurements at power plants and wind turbines |
| Monitoring of transportation, storage, logistics, packaging, checking of goods | Monitoring of the transportation and storage of sensitive goods of all types, e.g. foodstuffs, chemicals, precision machinery, works of art, electronics, film materials, glass etc. Temperature, humidity, air pressure, incident light and vibration/shock are recorded during transportation for instance - these are all relevant to assuring the quality of the goods and are essential in any liability or insurance matters. |
| Museums, churches, & galleries | |
| Research & Development | Monitoring of prototypes, quality measurements |
| Sport, Leisure | |
| Textiles Industry | Quality measurements, material testing, climate monitoring in production and storage facilities |