Log In
Shock Transportation Data Logger MSR175
The two 3-axis acceleration sensors integrated in the MSR175 have working ranges of ±15 g and ±100 g. They record shocks and jolts at a measurement frequency of up to 5,000 measurements per second. The installed memory of the logger is capable of storing over 2 million measured values, which is sufficient for more than 1,000 shocks. In addition, the MSR175 data logger measures and records temperature profiles from -20° to 65 °C. Additionally, a second type variant of this data logger is available with internal humidity, pressure and light sensors.
Priced at under $500 USD.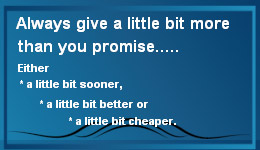 Credit Cards Accepted
Patient monitoring, healthcare management

MSR datalogger as used by Medbase AG

The influence that physical activity has on our own personal health is enormous. The trend in our society, however, is towards taking less and less exercise every day and this means that, among other things, life style diseases are on the rise.

Swiss company Medbase AG employs MSR145 data loggers for its internet-based health projects in order to record movement data. Subsequently this 'activity.COACH' data is processed and translated into charts. Furthermore, an index is calculated, which shows the health benefits of the evaluated activity. This way every individual participant is shown whether they exercise enough in order to stay healthy and where their own optimum lies.

The client base of Medbase includes renowned companies, health insurance funds and medical specialists. Whether small, medium-sized or large-scale enterprise: Healthy employees are the basis of a successful company. The activity programme raises the employees' awareness of their health and can provide them with targeted assistance and support; as a result, everyone stands to profit. Workers feel better, are happier and better motivated, there are fewer days of absence from work, which in turn reduces costs.