Log In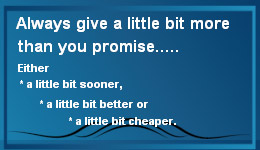 Credit Cards Accepted
Aurora Probability in Northern Canada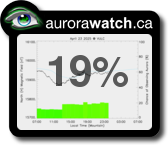 North America Aurora Map from
NOAA Space Weather Prediction Center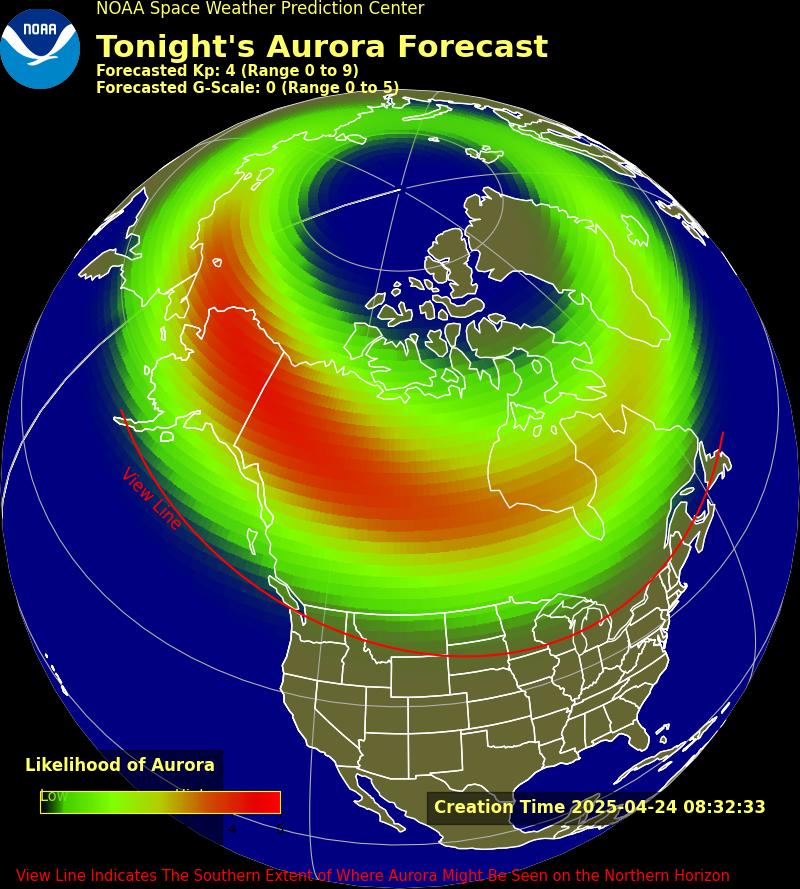 | | |
| --- | --- |
| WiPry-Pro Combo | |
| | |
WiPry-Pro Combo

Buy the WiPry Pro Combo Online:

Visualizing your wireless environment is now possible on your iPhone, iPad or iPod. This tool is perfect for the RF enthusiast, combining a spectrum analyzer and a power meter in one tool.

2.4 GHz Spectrum Analyzer

Scan & troubleshoot WiFi

100 MHz to 2.7 GHz Power Meter

Measure Pulse Width, Duty Cycle

View Transmit On & Off Times



---
Pry Into Wireless Environment

The 2.4 GHz band is a busy place. Your wireless internet operates in this range as well as other electronic devices such as baby monitors, cordless phones, garage door openers, and microwave ovens. Since WiFi can extend the length of a football field, nearby buildings or residences can also cause interference. With WiPry, you can pinpoint the source of your noise.
Detect & Avoid Noisy Channels

All activity across the 2.4 GHz spectrum is visible with WiPry-Pro. Measurement settings include 802.11b, 802.11g, 802.11n and 802.15.4 (ZigBee). SSID-specific activity is also available. Oscium is the only manufacturer to make this available to customers through the Apple App Store. Data is gathered externally and in full compliance with Apple's Made for iPod program. Visualize your network like never before - on your favorite iOS device! It's possible to view data in real time or over time using waterfall mode.

Troubleshoot 2.4 GHz

On-The-Go

Visualize your wireless environment by plugging the WiPry-Pro accessory into your iPhone, iPad or iPod. WiPry-Pro gives you everything you need to eliminate unnecessary interference, and it's small enough to fit in your pocket. WiPry-Pro is the perfect on-the-go troubleshooting tool for IT professionals and wireless network technicians.

Combo Adds Power Meter

Upgrade to WiPry-Pro Combo for timing and power measurements. Unlock transmission details like never before. Directly connect to your RF source using our conducted measurement kit and view transmit on & off times, pulse width and duty cycle. The power meter side of WiPry-Combo is a must-have for the RF enthusiast.
Native Lightning Connector

WiPry-Pro Combo is equipped with a native Lightning connector. It is made for the following Apple products: iPhone 5C, iPhone 5S, iPhone 5, iPad mini, iPad Air, iPad 4, iPod touch [5th generation].

Getting Started

Data Sheet

Quickstart Guide

For more information on how to get the most out of this tool, call our sales line toll free at 1-877-902-2979 (International customers can email or call 1-425-223-4311.