Log In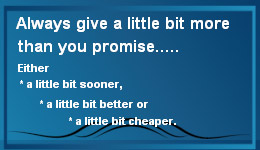 Shock Transportation Data Logger MSR175
The two 3-axis acceleration sensors integrated in the MSR175 have working ranges of ±15 g and ±100 g. They record shocks and jolts at a measurement frequency of up to 5,000 measurements per second. The installed memory of the logger is capable of storing over 2 million measured values, which is sufficient for more than 1,000 shocks. In addition, the MSR175 data logger measures and records temperature profiles from -20° to 65 °C. Additionally, a second type variant of this data logger is available with internal humidity, pressure and light sensors.
Priced at under $500 USD.
Credit Cards Accepted
New: MSR ShockViewer
High-performance analysis software for transportation monitoring
---
The new software by MSR Electronics GmbH, which specialises in analysing shock events, allows you to clearly present extensive measured data, as well as quickly analyse and conclusively document critical events.


The MSR ShockViewer facilitates the graphical presentation and extensive data analysis of the values recorded by the MSR165 data logger in shock mode. The intuitive analysis software is capable of quickly processing millions of data points relating to dynamic processes such as critical shock events that may occur during transportation.

Automatic report generation



A single click is sufficient to call up a compact report of the imported data.

Detailed analysis of shock events



Easy to operate graphical zoom and navigation functions allow you to easily and quickly analyse extensive data volumes and determine relevant shock events. In the MSR ShockViewer, you can examine and export both the data curve and the measuring points of every individual shock. The insights obtained from the analysis can be

useful not only to verify events causing damage when dealing with questions of liability, but the data also helps you to detect damage early and optimise packaging, as well as means and routes of transportation.

Clearly show and organise environmental data

If, in addition to the 3-axis acceleration sensor, your MSR165 data logger has temperature, humidity and/or light sensors, the data of these sensors can also be viewed and organised clearly in a chart.

Instructions for the MSR ShockViewer software:

Download the firmware update for your MSR165 data logger -

please contact us for more information

Install the latest version of the MSR PC software- please contact us for more information
Watch tutorials and learn more about the MSR ShockViewer.