Flexible resolution oscilloscopes. Breakthrough ADC technology allows a range of hardware resolutions from 8 to 16 bits. COmbines the high sampling rate of the PicoSCope 3000 Series with the high resolution of the PicoScope 4000 Series.



The fastest sampling, highest bandwidth, deepest memory and fastest waveform update rate of any USB oscilloscope on the market today - need we say more?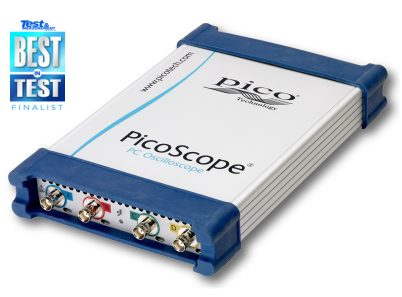 Up to 25 GHz oscilloscopes for analysis of high-speed signals and paths to Gb/s, including eye diagrams, speed and jitter parameters. Options include 2 or 4 channels, 9.5 GHz, optical inputs, clock recovery and differential TDR/TDT and SXRTO.