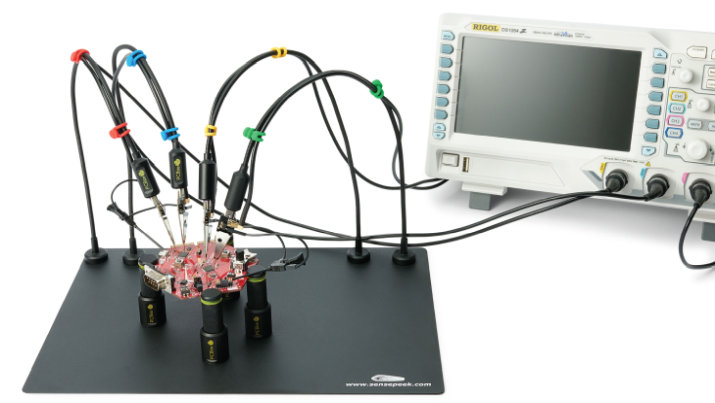 PCBite the solution for soldering, inspection and handsfree measurements
PCBite is a complete line of products handling your circuit board during the development phase. Powerful magnets together with a stainless base plate makes the system flexible, mobile and user friendly.
Forget about the old stationary circuit board holders placed deep inside the company lab, we have developed a mobile and user friendly solution made for a fast phase development environment. Let your circuit board travel safety on board our PCBite thru the development and save a lot of time and hassle.