Log In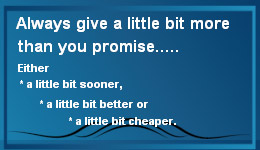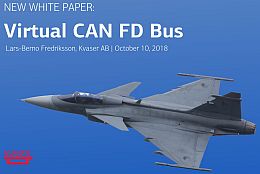 By using a Virtual CAN Bus, we separate the control task from other tasks. The distributed embedded control system can be developed using standard CAN Controllers and transceivers in a traditional way with well proven tools.

Other tasks such as encryption, transmitter authentication, re-flashing, etc. can be developed by experts in these fields and carried out by using other protocols. With modern technology, the different tasks can run in parallel and simultaneously communicate on the same physical layer.

It is a great advantage to separate the control problems from other problems. The control problem can be solved once and for all by the control experts and other problems by experts in their respective technology fields.
Credit Cards Accepted
Aurora Probability in Northern Canada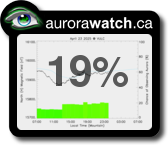 North America Aurora Map from
NOAA Space Weather Prediction Center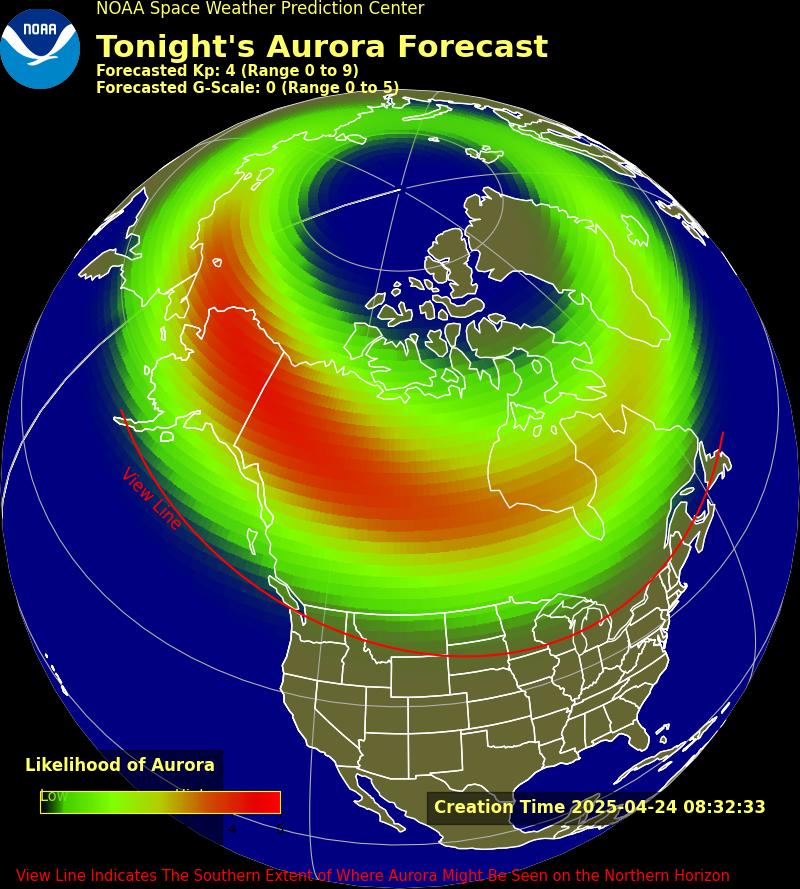 Kvaser Air Bridge Light HS (FCC)

EAN: 73-30130-01008-6

Kvaser Air Bridge Light HS is a configuration-free wireless CAN bridge that achieves predictable latency, without sacrificing stability or range. Comprising a preconfigured pair of plug-and-play units to rapidly exchange raw CAN data, the Kvaser Air Bridge Light HS is designed for environments or situations that make wired connection unsuitable or challenging e.g. between two moving parts that are connected by CAN.

There are two versions: (00808-3) Kvaser Air Bridge Light HS is approved for the European Union, while (01008-6) Kvaser Air Bridge Light HS (FCC) complies with US certification. Both share the same functionality but have different radio transmission schemes due to regulatory differences.
Major Features
A preconfigured pair of units that acts as a wireless CAN bridge.

Plug and Play, Driver Free and Configuration Free.

Automatic Baudrate Detection (125K, 250K, 500K, 1M).

Point to Point Radio Link.

2.4 GHz Proprietary Protocol.

Internal Antenna Design, Antenna Output Power max 18 dBm approx.

High-Speed CAN Connection (compliant with ISO 11898-2), up to 1 Mbit/s.

Supports both 11-bit (CAN2.0A) and 29- bit (CAN 2.0B active) identifiers.

Power Supplied through the CAN Bus Interface.

Rugged Aluminum Housing.

Note: Error Frames and Arbitration information are not transmitted by the Air Bridge units across the wireless link.
Tech Specs
CATEGORIES

PC INTERFACES


CERTIFICATES

CE, RoHS

CHANNELS

1

CONNECTORS

DSUB 9

CURRENT CONSUMPTION

Allowed operating voltage 9 V-36V DC. Maximum input voltage 48 V DC

ERROR COUNTERS READING

No

ERROR FRAME GENERATION

No

GALVANIC ISOLATION

Yes

HEIGHT

17 mm


LENGTH

151 mm


MESSAGES PER SECOND RECEIVE

1200 mps

MESSAGES PER SECOND SENDING

1200 mps

SILENT MODE

No

SOUND

No


TEMP RANGE

-40 - 70 °C

WEIGHT

200 g







Industrial Applications
---
Order your Airbridge Light HS Here:
---
US Version:
---
EU Version: