Log In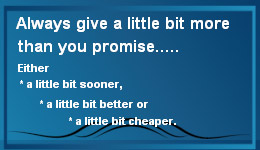 Clearance
PRESS RELEASE - October 27, 2020
NEW EV KIT

Today Pico Technology launches the new PicoScope 4425A Electric Vehicle (EV) kit. Designed to cover all vehicle types and powertrains, it provides workshops with a future proof system that handles vehicles incorporating high-voltage batteries and motor systems.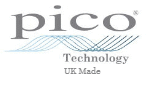 PicoScope 7 Automotive
now supports 30 languages!
This latest version of the PicoScope 7 beta has many new features, including PicoDiagnostics, 30 languages and Full graph mode. Steve has written more about all the individual features and how to use them in this forum post.
You can download the latest version here!
Attention all
Automotive Scope Users
Pico Automotive Scope software now sports a new Waveform Library browser.
Must own PicoScope to view.
See details
here
CAN Test Box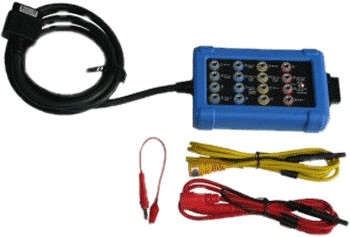 Continuing with our mission to make vehicle diagnostics easier and faster…the new CAN Test Box gives you easy access to the 16 pins of the diagnostic connector that is fitted to all modern vehicles. Depending on the configuration of the vehicle, this may allow you to check power, ground and CAN Bus signal quality. With the test leads supplied you can connect your PicoScope lab scope to the CAN Test Box to monitor signals such as the CAN High and Low. More.....
Credit Cards Accepted
| | |
| --- | --- |
| Nerd Automotive Training Pack | |
| | |
Overview
With the increasing complexity of today's vehicles the need for automotive training has never been greater.

Autonerdz in the USA have a reputation for providing first-rate automotive training, and have developed their highly-successful Nerdz Series of training courses. Now for those of you not lucky enough to be able to attend a Nerd training session, help is at hand in the form of the next best thing: the Nerdz Series of automotive training packs.

Each Nerd training pack contains over 6 hours of no-nonsense training that focuses on getting the job done using proven field-tested techniques. Suitable for beginners and experts alike, Nerd automotive training packs are full of so much information that you can watch them again and again, and learn something new each time.
Please note: Each training pack is licensed for a single user. To obtain your license code you will need to follow the instructions on screen when you first open the USB drive.
Watch The Nerd Series Demo with excerpts
Nerd I-IV Automotive Training Packs

PP349




Nerd I Automotive Training CD-ROM


DI037




Nerd II Automotive Training Pack




DI038






Nerd III Automotive Training Pack




DI039






Nerd IV Automotive Training Pack




DI040



Nerd I
The first in the series, Nerd I is composed of three parts. In the first presentation we will explore some lab scop
e
operating principles. Techs will be introduced to a concept known as Creative Lab Scope Technique, which provides a three-legged stool as a stra
tegic foundation for the use of the scope in diagnostics. Along with this, lab scope capabilities and limitations will be discussed and the importance of exploring and understanding your instruments limitations. Examples of what can be done using the scope will be presented.

The second presentation will cover injector drive analysis using the lab scope. We will discuss three types of injector drives and how to gather the most information from them and also how to interpret the waveforms and make a correct diagnosis.

The third presentation will be on oxygen sensors. We will discuss different types of oxygen sensors and the differences in their operation and testing. Also we will touch on fuel control issues and some common misconceptions.

This is not a class on how to operate your chosen instrument. That's what operator's manuals are for. This is a class on what to do with your scope, after you have learned how to operate it and how to understand it better.
---
Nerd II
Nerd II builds on the foundations of Nerd I. We examine fuel pump analysis covering many aspects of fuel delivery issues. We also examine a common domestic ignition system (GM DIS) and also Toyota ignition. Of course you will understand these systems well and be able to test them, but that's not the point. We use these particular systems to illustrate certain concepts about scope technique and strategy. Any system you study will eventually scroll into the past, but the lab scope skills you take from these studies will serve you the rest of your career. These skills will enable you to tackle unfamiliar systems now and in the future. As a bonus track, we have also included a presentation done at the 2001 iATN convention in Detroit.
---
Nerd III
Nerd III continues to build on the concepts and techniques covered in Nerd I and II. This one is about eight hours of virtual classroom and hands on demonstration. The bulk of this is a presentation on Primary Failure Analysis based on what was done at the 2004 iATN convention but with added material. This is a reality check into the physics of primary ignition analysis. Weak secondary output continues to be a major cause of performance problems. We go into depth on the causes and explore how and why many popular primary analysis techniques in use today have been unreliable. Then we boil it all down into some very simple techniques that are founded in the physics and can be used on any inductive discharge ignition system with total reliability. Our popular article on Analyzing Primary Ignition is included.
With that under our belts, we proceed to examine Nissan and Honda ignition with the focus on taking the techniques from this to apply and use the rest of your career.
---
Nerd IV
Nerd IV starts by examining Ford ignition systems from TFI IV through IEDIS focusing on application of Creative Lab Scope Techniques. We also cover in depth CKP/CMP synchronization issues and techniques for different models. Several case studies of Ford problems are presented along with some hands on demo movies.

The rest of the eight hours of training on this CD is "Failure Identification". This is nothing but case studies collected over many years. Each one was chosen for a specific lesson it contains which review and expand upon the concepts and techniques presented throughout the series.
---
Nerd I-IV
Buy the complete set of Nerdz Series Training Packs — that's over 28 hours of virtual training.