Pico Technology is a leading manufacturer of temperature measurement and environmental monitoring equipment.
For short term temperature measurement, the TH-03 thermistor converter and the TC-08 thermocouple converter are both cost effective and highly accurate.
The Environmon system records data 24 hours a day 365 days a year - even without a computer and will continue to record data if the mains power fails. It can support up to 30 sensors, spread over a wide area - up to 400 metres from the logger.
All equipment is supplied complete with cables, connectors, application software and drivers.
Features
EnviroMon Logger & Alarm System
Thermocouple Converter available to allow connection of thermocouples to the Environmon system. Model EL041 now available.
Measures temperature or other parameters
Stand alone or PC based Covers a wide area Remote data logging via modem or via the Internet with ip logging.
The EnviroMon logger and alarm system carries out the routine test of monitoring and recording temperatures and other parameters day and night, and advises you immediately if there is a problem. It can print reports which summarize the occasions on which a parameter went out of range. When used with a PC, it can also keep a record of actions taken.
EnviroMon - How does it work

At the core of the system is the logger, which is able to store up to 15,000 readings at intervals from a minute to an hour. The logger automatically displays the current reading for each sensor in turn. The logger can send detailed or summary reports directly to a printer at a specified time intervals, or transfer data to a computer for long term storage or graphical analysis. The logger contains batteries so that it can continue recording even if the mains fails.
Features
Measures temperature or other parameters
Displays current readings
Transfers stored data to PC or direct to printer
Works without a computer, even when mains fails
Audible alarm if parameter goes out of range
Easily expandable to 30 channels
Site - wide data collection
Single network cable
Remote data collection via telephone or radio links
Easy to install - telephone - style connectors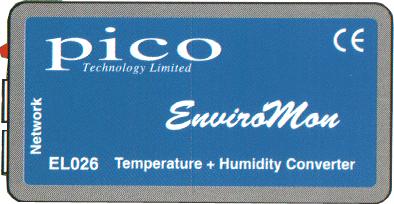 Expandability


The system operates using a single network cable, up to 400 metres long, running between the logger and up to 10 converters.
The network provides power to the vonverters and collects readings from them. Each three channel converter can be connected to up to three sensors, in any mix of temperature or other parameters. There is a range of acceessories, for example a remote alarm, which can be connected to the network at any point.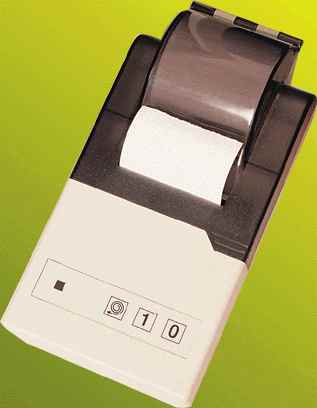 EnviroMon
EnviroMon Data Generator
Released: 3 July 2009
The EnviroMon Data Generator allows you to extract data by a few simple clicks and without having to go into the EnviroMon software.
Please note: You may also need to download the .NET 2 framework, as the program is written in C#. The program works with Windows XP and Vista.