Log In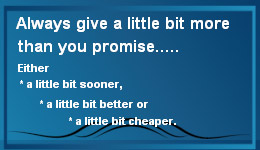 PRESS RELEASE - October 27, 2020
NEW EV KIT

Today Pico Technology launches the new PicoScope 4425A Electric Vehicle (EV) kit. Designed to cover all vehicle types and powertrains, it provides workshops with a future proof system that handles vehicles incorporating high-voltage batteries and motor systems.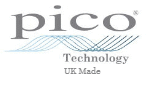 PicoScope 7 Automotive
now supports 30 languages!
This latest version of the PicoScope 7 beta has many new features, including PicoDiagnostics, 30 languages and Full graph mode. Steve has written more about all the individual features and how to use them in this forum post.
You can download the latest version here!
CAN Test Box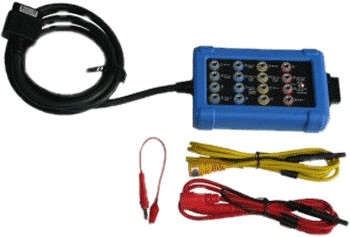 Continuing with our mission to make vehicle diagnostics easier and faster…the new CAN Test Box gives you easy access to the 16 pins of the diagnostic connector that is fitted to all modern vehicles. Depending on the configuration of the vehicle, this may allow you to check power, ground and CAN Bus signal quality. With the test leads supplied you can connect your PicoScope lab scope to the CAN Test Box to monitor signals such as the CAN High and Low. More.....
Credit Cards Accepted
The 2–Channel Standard Kit comes complete with a variety of accessories — including leads, ignition pickups, probes, clips and current clamps — allowing you to test virtually all the components on modern vehicles.
Our 2 channel standard kit is ideal for occasional use or for those on a limited budget. Consider also the four channel kits which allow users to diagnose more complex problems and save time by testing more signals at the same time.
| | |
| --- | --- |
| PicoScope 4225 | 1 |
| Channels | 2 |
| Accuracy | ±1% |
| Memory | 250M samples |
| Maximum sampling rate | 400MS/s |
| 20 A/60 A AC/DC current clamp | 1 |
| 200 A/2000 A AC/DC current clamp | 1 |
| Premium test leads | 2 |
| Fuse extension leads (TA034 & TA035) | 1 |
| COP and Signal Probe | 1 |
| Flexible backpinning probe (red) | 2 |
| Flexible backpinning probe (black) | 2 |
| 10:1 attenuator | 1 |
| Backpinning probe set | 1 |
| Multimeter probe (black) | 1 |
| Multimeter probe (red) | 1 |
| Small crocodile/gator clip (black) | 1 |
| Small crocodile/gator clip (red) | 1 |
| HT Extension Lead & Earth Wire | 1 |
| Shrouded to unshrouded (red) | 2 |
| Battery Clip (Red) | 1 |
| Battery Clip (black) | 1 |
| S–hook | 1 |
| Automotive software CD-ROM | 1 |
| Guide to Oscilloscope Diagnostics | 1 |
| Automotive Quick Start Guide | 1 |
| Secondary Ignition Pick Up - [MI074] | 2 |
| USB3 cable 1.8m | 1 |
| Carry case | 1 |
---
Buy the PP922 Standard 2 Channel Kit online [NO LONGER AVILABLE - SEE PQ177]: