Log In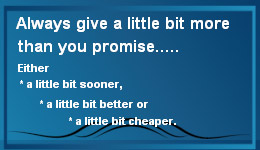 Credit Cards Accepted
| | |
| --- | --- |
| Wireless Data Acquisition | |
| Afforfdable, Simple and Powerful | |
The Paragon Robotics next-gen logging and monitoring solution provides unprecedented cost savings to enable cost-effective, powerful and scalable energy and environmental data acquisition. Lear more about how it works.


Download the full Brochure

For Auditing

For Monitoring

For Analytics
The Paragon Robotics System with lower hardware costs than even wired sensor systems, 4x the wireless range of competing sensors, blazing-fast setup time, and up to 10 year sensor battery life all at 1/3 the total installed cost of current systems make Paragon the ideal choice for your data acquisition applications.

Combining a completely wire-free installation with true plug-and-play setup, building-wide systems can be fully operational in less than half an hour.

1. Power up your gateway

Plug in power to the gateway. Treat it as a standalone logger, or connect it to a local network for full connectivity.

2. Create your network

Use any device with a web browser to create your secret encryption key and link to your gateway. Optionally enable HaloCloud global access.

3. Install sensors

Place the sensors anywhere, plug in any optional transducers, and easily link it to your network. Optionally turn on logging and alarms for each sensor.

4. Start using it

Instantly view both live and recorded sensor data onsite or remotely using our HaloCloud service. Add an optional translator device to seamlessly funnel data to third party analytics software.
Underneath the hood, our wireless data acquisition system runs on our revolutionary new platform called Halo/S. Halo/S is a unique peer-to-peer platform optimized to run on an ultra-low cost microprocessor, easily allowing intelligence to be added to low-level sensors and controls. This creates a decentralized network of smart devices which speak the same language and seamlessly configure themselves. The result is a uniquely flexible platform which simultaneously reduces system design and setup time by 90%.
Each wireless network is controlled by a single gateway, and allows hundreds of other devices to join. The gateway also allows any browser-enabled device to access and control the entire Halo/S network.
Wireless like you've never experienced

4X the indoor range of competitors, superb noise-immunity, and best-in-class security give you the peace of mind to completely move to wireless.

The flexibility to do anything

The underlying Halo/S platform gives every device the power of a full PC, leapfrogging the concept of a "dumb" sensor.

Breakthrough cost

Optimized for ultra-low cost components, Halo/S breaks through the cost floor of competitors while providing far more features.
Ultra-fast installation time makes our system ideal for efficiency auditing projects. Requiring only 90 seconds of total install and setup time per sensor, an entire building can easily be instrumented in less than an hour. An innovative time-synchronized architecture and built-in sensor calibrations completely eliminate the need for data post-processing, saving even more time.
Blazing-fast install

90 second sensor install time lets you instrument entire buildings in 1/4 the time of competing systems.

Zero post-processing needed

Precision time synchronization and auto-calibration gives you data in exactly the format you need, eliminating any post-processing time spent on your data.

It monitors too

For auditing projects that turn into retrofits, simply leave the system in place and it seamlessly adjusts into a powerful monitoring system.
With easy translation into BACnet/IP or Modbus/TCP, Paragon's wireless acquisition system is ideal for getting data to 3rd party analytics servers. Significantly lower up-front costs vs. all competing solutions enable greater sales in cost-sensitive markets. A wide range of available sensors can extend analytic capabilities far beyond simple usage.
In addition to the complete range of current and pulse sensors used for baseline analytics measurements, the product line includes a wide range of other sensors which greatly expand analysis capabilities. Temperature, humidity, occupancy, and many other sensor types can be easily added to a system to improve data detail and scope beyond other analytics sulutions.
Integrate with any third party system imaginable
Simply add a translator device to link your Halo/S network with external BACnet/IP or Modbus/TCP systems. Translators are fully scriptable as well, allowing custom scripts to communicate with absolutely any system imaginable.
A dizzying array of sensor types

In addition to our range of built-in sensors, our external terminal and jack devices support a large array of third-party transducers. Our wireless OE2x modules are also available for OEMs to create their own Halo/S-powered devices.