Log In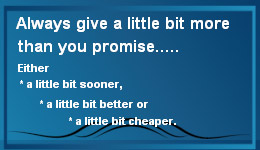 New Kvaser white paper discusses ways to maximise CAN's efficiency in next generation vehicles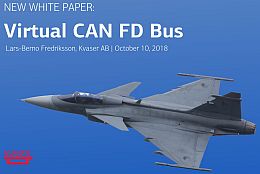 By using a Virtual CAN Bus, we separate the control task from other tasks. The distributed embedded control system can be developed using standard CAN Controllers and transceivers in a traditional way with well proven tools.

Other tasks such as encryption, transmitter authentication, re-flashing, etc. can be developed by experts in these fields and carried out by using other protocols. With modern technology, the different tasks can run in parallel and simultaneously communicate on the same physical layer.

It is a great advantage to separate the control problems from other problems. The control problem can be solved once and for all by the control experts and other problems by experts in their respective technology fields.
Credit Cards Accepted
| | |
| --- | --- |
| | |
| Elways Electric Road Project: Charging On The Go | |
A four-year electric road research project is being conducted in Sweden, led by Solna-based Elways, and funded by the Swedish Transport Administration (Trafikverket). As an alternative to overhead electric wires, or ruggedized solar panels that have been buried in the road, this project has developed electrical rails in the roadway that allow vehicles to charge while driving.

Elways, and its project partner, Swedish construction company NCC, have built an electrified truck equipped with the necessary electronics and power pick-up arm to charge from a 200m test track near Stockholm's Arlanda airport. The project partners are now in the process of extending the test zone to a 1km long stretch of road between and the Rosersberg logistics hub, with a view to retrofitting trucks shuttling between the two destinations with the technology.

One of the many technologies that have been developed by Elways is a movable power collector arm that when triggered, lowers to make contact with an electric rail in a trench below the road surface when the track is available. Charging is by conductive electricity transfer, either direct or to a battery.

Finland-based Kvaser Technical Associate, TKE Engineering Oy and its Swedish partner, Indizio Solutions AB from Umeå, developed the control system for maneuvering the contact arm. TKE produced a first prototype for Elways that consisted of a mobile Programmable Logic Controller (PLC) and sensors controlled by CAN, plus education in control system design. Commented Timo Kesti, CEO of Indizio Solutions: "We provided quite a lot of initial control system expertise aimed at shortening their learning curve, including practical CAN physical layer guidance, configuring baud rates for the PLC, CoDeSys-programming and education in CANopen and J1939 protocols, so that Elways could build a CANopen network according to the standard."
| | |
| --- | --- |
| | A Kvaser Leaf is used to download the control application software, written in CoDeSys, to the PLC. Elways also uses the Kvaser Leaf, along with TKE's CANtrace software, to monitor CAN network behaviour during test sessions. "A reliable CAN interface and CAN bus analyser are essential tools for ensuring accurate test results in all situations – ECU testing really is a case of the chain being as strong as its weakest link," adds Kesti. |
The collector arm uses information from the truck's J1939 network, such as positioning data and speed. There is also a back-up system that provides a direct link between the truck's GPS and radar system (which reads the road surface and detects obstacles) and the PLC. A critical characteristic of the arm design is being able to react in real-time to the road conditions so that at the discovery of an object, the contact arm can be lifted to avoid damage. The arm also lifts when the vehicle moves too far away from the track, as in the case of an overtaking manouevre. Notably, tests carried out at full speed have tested this feature and proved that the contact system can survive collisions with smaller obstacles such as small stones and other road debris.

Results from Elway's electric road project will be presented in 2018. Until then, the technology will undergo further trials to ensure it meets the necessary robustness and lifetime objectives, in all weather conditions.

Whilst Kesti acknowledges that convincing the state and government to invest in this infrastructure will require more than sound technology, he is optimistic about the project's future: "Electrification is widely accepted as the answer to future transportation. It is reported that 33% of carbon dioxide emissions in Sweden come from road traffic, and freight accounts for a third of that, so this is an effective and innovative way of helping Sweden meet its transport policy goals and transition it away from fossil fuels. We are very proud to have been involved in the project."


BACK TO STORIES & APPLICATIONS....