Log In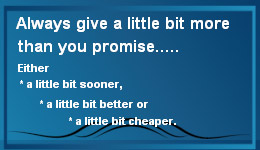 New Kvaser white paper discusses ways to maximise CAN's efficiency in next generation vehicles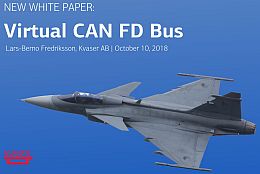 By using a Virtual CAN Bus, we separate the control task from other tasks. The distributed embedded control system can be developed using standard CAN Controllers and transceivers in a traditional way with well proven tools.

Other tasks such as encryption, transmitter authentication, re-flashing, etc. can be developed by experts in these fields and carried out by using other protocols. With modern technology, the different tasks can run in parallel and simultaneously communicate on the same physical layer.

It is a great advantage to separate the control problems from other problems. The control problem can be solved once and for all by the control experts and other problems by experts in their respective technology fields.
Credit Cards Accepted
Kvaser Leaf Light HS v2

The Kvaser Leaf Light HS v2 represents one of the easiest and lowest-cost methods of connecting a computer to a CAN bus network. With its USB 2.0 compliant connector and 9-pin D-SUB connector, the Leaf Light HS v2's sleek, ergonomically designed housing is both robust enough for everyday use and small and flexible enough to be used in space-constrained applications. Now with galvanic isolation as standard.
Kvaser's Leaf Light series is the workhorse of the CAN world. The Kvaser Leaf Light HS V2 supports high speed USB for CAN and offers high performance at low cost. Loss free transmission and reception of standard and extended CAN messages on the CAN bus is transmitted with a time stamp precision of 100 microseconds.
Major Features
The Kvaser Leaf Light HS V2 is a high speed USB interface for CAN that offers loss free transmission and reception of standard and extended CAN messages on the CAN bus.

8000 messages per second, each time-stamped with 100 microsecond accuracy

Supports both 11-bit (CAN 2.0A) and 29-bit (CAN 2.0B active) identifiers

High-speed CAN connection (compliant with ISO 11898-2), up to 1 Mbit/s.

Galvanic isolation, previously a more expensive option on Kvaser's original Leaf Light, now comes as standard on the Leaf Light v2, enhancing protection from power surges or electrical shocks.

Low current consumption (70 mA) reduces power drain from your laptop.

Local buffering and preprocessing results in high performance and a reduction of time critical tasks for the PC.
BITRATE

40-1000 kbps

TEMP RANGE

-20 - 75 °C

MESSAGES PER SECOND RECEIVE

8000 mps

MESSAGES PER SECOND SENDING

8000 mps

WEIGHT

100 g

LENGTH

100 mm

HEIGHT

20 mm

CHANNELS

1

CERTIFICATES

CE, RoHS

INTERFACES

USB

CATEGORIES

Interfaces, PC Interfaces

OS

Win Vista, Win 8, Win 7, Win XP

CONNECTORS

DSUB 9

BUFFERS

On Board Buffer

GALVANIC ISOLATION

Yes

ERROR FRAME GENERATION

No

ERROR COUNTERS READING

No

SILENT MODE

No

MATERIAL

-

SOUND

No

CURRENT CONSUMPTION

70 mA
Driver
Kvaser DIADEM driver

This free driver for National Instrument's Diadem Supports all CAN hardware from Kvaser

Kvaser Drivers for Windows

Windows drivers for all our CAN hardware. Please check release notes for information on
which Windows versions are supported. It also contain a driver for the virtual CAN bus.

Kvaser LINUX Driver and SDK

Linux driver and SDK for most Kvaser devices.

Kvaser Leaf v2 Firmware

Firmware for leaf Light v2

Kvaser CANKing

A free of charge, general-purpose CAN bus monitor. Works with all CAN interfaces from Kvaser. Windows 2000 or later is recommended but Windows 98 should also work.

Remove Old Drivers

Driver removal program. This program will remove the CAN driver (version 3.2 or older) from your computer. This is a version intended for those who have installed CANLIB 3.2 or older. Use it only if you need to remove an old version of the driver from your computer. You may want to contact the support first.

Kvaser CANLib SDK

Software development kit - everything you need to develop software for the Kvaser CAN and LIN interfaces. Link libraries, header files, sample programs, Microsoft Visual Basic and Borland Delphi components, documentation, and more. Note: you need to download and install the appropriate device drivers separately.

Kvaser LabView VI Library for CAN

Library for National Instrument's LabView version for all Kvaser CAN hardware.

Kvaser Leaf Installation Gide

Kvaser Leaf Installation Gide

Kvaser Leaf V2 User Guide

User's guide for Leaf Light v2
Short Product Video's
Short product video on the Leaf Light
Short Video showing Cold Weather Automotive Testing in Arjeplog Sweden
using Kvaser products.
Order your Leaf Light HS V2 here