Log In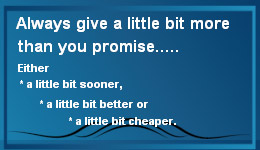 Credit Cards Accepted
Logic Trace CNC/DXF Software

Quickly Create DXF Files for CNC and CAD



Use a Digitizer and Pen to Accurately Trace Parts and Patterns in Minutes!
---
Logic Trace Digitizing System
Designed specifically for the CNC, CAD and Pattern Making industries, The Logic Trace Digitizing System consisting of a digitizing tablet, pen and Logic Trace software can quickly and easily trace any outline, template, object, or part and create a DXF graphics file on your computer ready for use by any CNC, CAD or cutting software and machine.
Most commonly requested board sizes are 44"x60" (110x150cm) and 5'x8' (1.5x2.4m) but we also have smaller and larger boards. Accuracy is 0.01" and 0.005".
Works with all machines: plasma cutters, waterjets, laser cutters, vinyl cutters, plotters, any and all CNC machines.
Works with all software: Autocad, Plasmacam, Mastercam, Mach3, Bobcad, Vectric, Vcarve, SigmaNest, Solidworks, Rhino, CorelDraw, Adobe Illustrator, Gerber and many others. Our DXF files are compatible with all CNC and CAD software
Very easy to use, takes less than ten minutes to learn.
Quick Easy Accurate
Features

Trace object or drawing and create DXF graphics file

Fast and easy

Very accurate with .01" standard, higher accuracies available including .005" and .002"

Uses any digitizing tablet (Logic Pro digitizer specifically designed for use with the Logic Trace CNC DXF software)

Sizes of tablets range from 12"x12" to 44"x60"

Trace larger objects using the Logic Trace Oversize software which combines files together to form one large DXF file

Useful in hundreds of different CNC and Cutting machines including routers, waterjets, plasma, metalworking, manufacturing, wood-working, plastics, furniture, upholstery, garments, machining

Useful in hundreds of different industries metalworking, manufacturing, wood-working, plastics, furniture, upholstery, garments, machining, sign-making, boat manufacturing

Trace lines, arcs, curves, points

Trace point to point or continuously

Generate DXF files with Arcs and Lines or Polylines

Generate Gcode files

Convert DXF files to other formats

Trace object on digitizer using pen stylus or cursor

Place object directly on digitizer or trace from template on digitizer

Create accurate graphics files of objects in minutes

Normal scaling is 1:1 but different scaling possible

English and metric units

See digitized image on screen

Arcs created by digitizing endpoints and any middle point

Complex curves can be created using polylines or digitizing multiple points and arcs automatically created

See all points and results on screen including arc data.

Image at left digitized with five line segments and 4 arcs.

Digitizers

Logic Pro Digitizer (Recommended)

GTCO Rollup

Calcomp Drawingboard

GTCO Super L

GTCO Accutab

Summagraphics

Numonics

Surface Lit

Wacom

Traced

Original

Using is simple
Logic Trace Combine DXF

Tracing objects and creating computer graphics files is fast and easy:

1. Place item on digitizing tablet

2. Choose whether to digitize points, lines, arcs, or circle

3. With digitizer pen trace the object

4. Repeat last 2 steps as needed

5. Save DXF file

6. Load file into CNC or Cutter software

That's It!!

Need to digitize an object bigger than the Logic Pro Tablet?

NOT A PROBLEM!

The Logic Trace Combine DXF digitizing software by The Logic Group allows outlines and templates to be digitized in sections and then merged together as one DXF graphics file as if the object was digitized on one very large digitizer. Digitize items that are 4'x8', 12'x16' and larger

Digitize or trace anything - objects, parts, plans, pictures - and save the digitized drawing as a DXF file for easy loading into CNC and cutting software and to be used by CNC and cutting machines.