Log In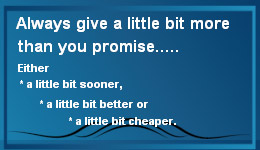 New Kvaser white paper discusses ways to maximise CAN's efficiency in next generation vehicles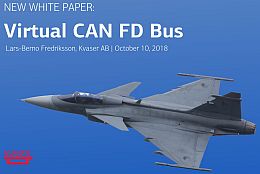 By using a Virtual CAN Bus, we separate the control task from other tasks. The distributed embedded control system can be developed using standard CAN Controllers and transceivers in a traditional way with well proven tools.

Other tasks such as encryption, transmitter authentication, re-flashing, etc. can be developed by experts in these fields and carried out by using other protocols. With modern technology, the different tasks can run in parallel and simultaneously communicate on the same physical layer.

It is a great advantage to separate the control problems from other problems. The control problem can be solved once and for all by the control experts and other problems by experts in their respective technology fields.
Credit Cards Accepted
Kvaser PCIEcan HS v2

EAN

73-30130-00866-3

Kvaser PCIEcan HS v2 is a highly integrated, high speed controller area network (CAN) card that adds a single high speed (ISO 11898-2) CAN channel to any standard computer board with PCI Express capability. At 86 x 69 mm, this has a smaller form factor and lower profile than the Kvaser PCIEcan HS.

Offering silent mode, error frame detection/generation and an on-board buffer, this add-on board fits many embedded data acquisition systems and is CAN FD compliant.
Major Features
• Standard (PCIe-x1) PCI Express interface.
• Quick and easy plug-and-play installation.
• Supports High Speed CAN (ISO 11898-2) up to 1Mbit/s.
• Supports CAN 2.0 A and 2.0 B (active).
• Supports CAN FD up to 8Mbit/s (with proper physical layer implementation).
• Low profile card allows ultra-compact systems.
• Includes low and high profile brackets.
• Implements Kvaser's CAN IP in an FPGA, resulting in high max message rate.
• Yellow LED indicates when a CAN message was received or sent.
• Fully compatible with J1939, CANopen, NMEA 2000 and DeviceNet.
• Fully compatible with applications written for other Kvaser CAN hardware with Kvaser CANlib.
• Supports silent mode for analysis tools – listens to the bus without interfering.
• Detection and generation of error frames and remote frames.
• Designed for standard and industrial computers.
• Galvanically isolated CAN bus drivers.
• Extended operating temperature range from -40 to 85°C.


Software

• Documentation, software and drivers can be downloaded for free at www.kvaser.com/downloads.
• Kvaser CANLIB SDK is a free resource that includes everything you need to develop software for the Kvaser CAN interfaces. Includes full documentation and many program samples, written in C, C , C#, Delphi, Java, Python and Visual Basic.
• All Kvaser CAN interface boards share a common software API. Programs written for one interface type will run without modifications on the other interface types!
• J2534 Application Programming Interface available.
• RP1210A Application Programming Interface available.
• On-line documentation in Windows HTML-Help and Adobe Acrobat format.
Tech Specs
BITRATE

50-1000 kbps

TEMP RANGE

-40 - 85 °C

TIMESTAMP

1

MESSAGES PER SECOND SENDING

20000 mps

MESSAGES PER SECOND RECEIVE

20000 mps

WEIGHT

48 g

​LENGTH

mm

HEIGHT

mm

CHANNELS

1

INTERFACES

PCI Express

CATEGORIES

PC INTERFACES, Interfaces

OS

Win Vista, Win 10, Win 8, Win 7

GALVANIC ISOLATION

Yes

ERROR FRAME GENERATION

Yes

ERROR COUNTERS READING

No

SILENT MODE

Yes

SOUND

No
Downloads
D

RIVER

Kvaser DIADEM driver

This free driver for National Instrument's DIAdem supports all CAN hardware from Kvaser.

Kvaser Drivers for Windows

Windows drivers for all our CAN hardware.
Please check release notes for information on which Windows versions are supported.
It also contain a driver for the virtual CAN bus.

Kvaser LINUX Driver and SDK

Linux driver and SDK for most Kvaser devices.

KVASER SOFTWARE

Kvaser CANKing

A free of charge, general-purpose CAN bus monitor. Works with all CAN interfaces from Kvaser. Windows 2000 or later is recommended but Windows 98 should also work.

DEVELOPMENT KITS AND TOOLS

Kvaser CANlib SDK

Software development kit - everything you need to develop software for the Kvaser CAN and LIN interfaces. Link libraries, header files, sample programs, Microsoft Visual Basic and Borland Delphi components, documentation, and more. Note: you need to download and install the appropriate device drivers separately.

Kvaser LabView VI Library for CAN

Library for National Instrument's LabView version for all Kvaser CAN hardware.

DOCUMENTATION

PCIEcan HS v2 Users Guide

PCIEcan HS v2 Users Guide
Ordering Info: Please call us to order