Log In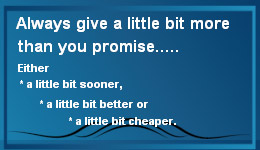 New Kvaser white paper discusses ways to maximise CAN's efficiency in next generation vehicles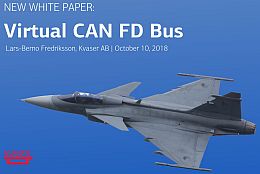 By using a Virtual CAN Bus, we separate the control task from other tasks. The distributed embedded control system can be developed using standard CAN Controllers and transceivers in a traditional way with well proven tools.

Other tasks such as encryption, transmitter authentication, re-flashing, etc. can be developed by experts in these fields and carried out by using other protocols. With modern technology, the different tasks can run in parallel and simultaneously communicate on the same physical layer.

It is a great advantage to separate the control problems from other problems. The control problem can be solved once and for all by the control experts and other problems by experts in their respective technology fields.
Credit Cards Accepted
Kvaser BlackBird SemiPro HS/HS

**The Kvaser Blackbird SemiPro HS/HS has moved to End of Life (EOL) status, effective October 6, 2016. **


Recommended migration product is the Kvaser Blackbird v2 (73-30130-00671-3).​



---

Kvaser BlackBird SemiPro is a high performance wireless (WLAN) communication link to the CAN bus. The wireless interface offers increased mobility and extended range of coverage for CAN bus networks. Kvaser BlackBird SemiPro is able to function over existing wireless infrastructure or in Ad Hoc mode.
Major Features
WLAN version 802.11b/g.

Encryption: WPA2/WPA/WEP128/WEP64.

Accessibility: Public/Private.

Provides the functionality of a WLAN and a USB-to-CAN bus interface in a single device.

Designed for USB 2.0, backward compliant with USB 1.1.

IP67 rated lightweight aluminium housing for protection against dust and moisture.

Messages are time-stamped and synchronized with a precision of 25 microsecond.

Supports both 11-bit (CAN 2.0A) and 29-bit (CAN 2.0B active) identifiers.

Supports silent mode for analyzing tools.

Polyurethane cabling for extreme environments.

Galvanic isolation of the CAN bus driver stage to protect the hardware.

Equipped with a 45 cm (17.7 in.) long CAN cable.

Interfaces the CAN bus via 9 pin D-SUB connector.

Includes DSUB 15 pin to 2xDSUB 9 pin adapter.

Quick and easy Plug-and-Play installation.

Operating voltage CAN bus (7 - 40 V DC).
Tech Specs
BITRATE

20-1000 kbps

BITRATE

20-1000 kbps

TEMP RANGE

-30 - 85 °C

MESSAGES PER SECOND RECEIVE

15000 mps

MESSAGES PER SECOND SENDING

15000 mps

WEIGHT

190 g

LENGTH

220 mm

HEIGHT

20 mm

CHANNELS

2

CERTIFICATES

CE, RoHS

INTERFACES

WiFi

CATEGORIES

Interfaces, PC Interfaces

OS

Win Vista, Win 8, Win 7, Win XP

CONNECTORS

DSUB 15

BUFFERS

Auto RX Buffers, Auto TX Buffers, On Board Buffer

GALVANIC ISOLATION

Yes

ERROR FRAME GENERATION

Yes

ERROR COUNTERS READING

Yes

SILENT MODE

Yes

MATERIAL

-

SOUND

No

CURRENT CONSUMPTION

Typical values are: 400mA if powered from the USB (~5V).

1.4 W for single channel powered from the CAN bus.

1.8 W for dual channel powered from the CAN bus. 2.2 W for three channel powered from the CAN bus.