Log In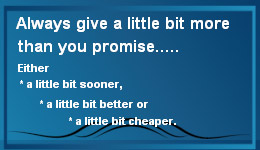 New Kvaser white paper discusses ways to maximise CAN's efficiency in next generation vehicles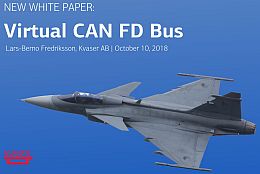 By using a Virtual CAN Bus, we separate the control task from other tasks. The distributed embedded control system can be developed using standard CAN Controllers and transceivers in a traditional way with well proven tools.

Other tasks such as encryption, transmitter authentication, re-flashing, etc. can be developed by experts in these fields and carried out by using other protocols. With modern technology, the different tasks can run in parallel and simultaneously communicate on the same physical layer.

It is a great advantage to separate the control problems from other problems. The control problem can be solved once and for all by the control experts and other problems by experts in their respective technology fields.
Credit Cards Accepted
| | |
| --- | --- |
| | |
| Harbrick uses Kvaser PCI boards for autonomous vehicle development ECU | |
Harbrick's PloySync software uses Kvaser hardware to make developing the next generation of autonomous vehicles easier than ever.



Did you ever think it would be possible to design a car – let alone an autonomous one – just like a smartphone? Harbrick has designed a clever piece of kit that allows you to do just that. Containing an Intel Bay Trail Atom quad core processor running Harbrick's PolySync software, Kvaser's mini PCI Express 2xHS, plus four USB 3.0 ports and three gigabit Ethernet ports, the Norland ECU is effectively an out-of-the-box operating system for autonomous vehicles, in just the way that Android is for robots.
| | |
| --- | --- |
| Harbrick's Norland ECU and PolySync software takes away the hassle of building the back end infrastructure, allowing the developer to focus on building algorithms – the nuts and bolts of an autonomous car. Let's face it, software already plays an integral part in most cars today, but cars of the future will rely on yet more millions of lines of code, which will differentiate them accordingly. Explains Josh Hartung, co-founder and CEO of Harbrick: "Electric and autonomous are here to stay! A few years down the line, cars will start to look functionally the same i.e. two electric motors and a battery. The difference will be in the software. Whereas there are up to 100 computers communicating with each other in a car today and each ECU focused on a particular application, these will consolidate down to three or less central computers." | |
As the shift from 'many boxes, one function, to one box, many functions' happens, bandwidth will become the prime enabler. Confirms Hartung: "We are looking at 10 to 40Gb connections to be able to handle the extreme data loads of multiple cameras, radar and lidar used for autonomous driving."

So what does this mean for CAN? Interestingly, CAN's role is set to expand. Hartung confirms that most autonomous vehicles have between 8 and 10 CAN channels on board and that CAN will be as necessary in future vehicles as it is today: "CAN's real-time behaviour, high message integrity and simplicity, among its many attributes, assures its place within the communication infrastructure of tomorrow's vehicles, particularly for device/motion control, timing and data critical applications." Asked about CAN FD in autonomous vehicles, Hartung responded: "CAN FD offers us the extra bandwidth to do encryption, so yes, it will undoubtedly have a role to play too."
Harbrick and its distribution company, AutonomouStuff, a worldwide supplier of systems, equipment and services for autonomous vehicles, are long-term partners of Kvaser. Asked about the use of Kvaser's mini PCI Express 2xHS within the Norland ECU, Hartung says: "We use a lot of Kvaser hardware. Kvaser has the best Linux CAN library, it is built to the highest quality, is never unreliable and offers the highest message frequency handling, plus we get great support. It's the reason we can say to customers with confidence that the Norland ECU 'implements a reliable, real-time, distributed data bus that is ready for anything from the battlefield to the city streets!'."

BACK TO STORIES & APPLICATIONS...