Log In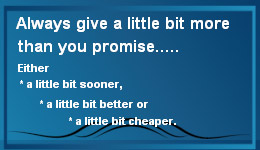 New Product Release
Our new line of USB analog input modules are NOW SHIPPING!

The wait is over for those of you looking for a 12 or 16-bit, 16-channel, multifunction USB analog input board.

With speeds up 500kHz, autocalbration, and real-time calibration, these boards also feature our popular USB/104 form factor.

Prices start under $350USD, check them out here!
Credit Cards Accepted
PCI Express Mini Card (mPCIe) Type F1, With Latching I/O Connectors

Four And Two-Port mPCIe Serial Cards With Optional DB9M Connectivity

Four Software Selectable Serial Types: RS-232, RS-422, And RS-485 (2Wire & 4Wire)

"SM" Models Support All 3 Serial Types. "S" Models Support RS-422 And RS-485

High Performance 16C950-Class UARTs With 128-Byte FIFO For Tx And Rx Buffering

Supports Data Communication Rates To 921.6Kbps In RS232 – As High As 3Mbps In Differential Modes – 16Mhz With Custom Crystal Option

Port-By-Port Field Selectable Termination For RS422 & RS485 Applications

Virtually Any Custom Baud Rate May Be Configured By The User Via Register Settings, No Custom Oscillator Needed

±15kV ESD Protection On All Signal Pins

Supports CTS, RTS, And 9-Bit Data Mode

RoHS And Industrial Temp (-40°C To 85°C) Both Standard
| | |
| --- | --- |
| | |
The mPCIe-COM-4SM family of cards feature high performance 16C950-class UARTs. Available in 4-port and 2-port versions, each port is capable of communication speeds up to 921.6kbps in RS-232 (differential modes support speeds as high as 3Mbps) and has 128-byte deep transmit and receive FIFOs. Large FIFOs protect against data loss in multitasking operating systems, reduce CPU utilization, and improve data throughput, while reducing or eliminating inter-character or inter-packet pauses. The advanced integrated circuit with pre-scalar supports a wide variety of custom baud rates, and any rates not otherwise achievable can be supported via a custom factory-installed crystal oscillator (up to 16Mbps!).
RS-232, RS-422, or RS-485 can be software selected, per port, and the selection is stored in non-volatile memory for future use. If you don't need that much flexibility you can order versions with only RS422/485 or even pure RS232. The RS232 ports provided by the card are 100% compatible with every other industry-standard serial COM device, supporting TX, RX, RTS, and CTS. RS422 mode uses the same transceivers as the RS-485 specification, allowing perfect 4-wire RS-422 and RS-485 compatibility – and the device supports RS-485 4-wire.
Communication is possible either with custom application software, with off-the-shelf applications (such as HyperTerminal), or with provided samples and utilities, including WinRISC™ ("Windows Really Incredibly Simple Communication").
The serial ports on the device are accessed using a low-profile, latching, 6-pin Hirose connector. Optional breakout cables are available, and bring each port connection to a panel-mountable DB9-M connector.
Applications
Health and Medical Systems

Point of Sale (POS)

Automated Retail Kiosks

Embedded Systems

Traffic Systems

Factory Automation and Process Control

Retail

Hospitality

Gaming

Kiosks
Special Orders
Please contact Interworld with your precise requirement. Examples of special orders would be custom oscillators, conformal coating, custom software or product labeling, and more. We will work with you to provide exactly what is required.
Accessories and Connections
Available accessories include 4 or 2-port DB-9 cable kits and screw terminal board for quick and easy connectivity, as well as 2mm and 2.5mm mounting hardware. The ADAP9 accessory provides a screw terminal connection to break out the RS232, RS422, and RS485 signals on the DB9M connector. I/O is accessed via Hirose DF57 6-pin latching connectors on the card.
SOFTWARE
A complete driver support package is provided including an easy-to-use Windows terminal program for testing your COM ports. This simplifies the verification of proper COM port operation. The card installs as standard COM ports in all operating systems including DOS, Linux (including Mac OS X) and 32-bit and 64-bit Windows. Additional drivers may be available for a wide variety of operating systems including Windows CE, please contact us for compatibility with your specific OS.




PC Interface

PCI Express Mini Card: Type F1 "Full Length" V1.2

Communications Interface

Connector

I/O: Hirose DF57 6-pin, latching

Mating: Hirose DF57H-6S-1.2C

Serial Ports: 4 (or 2) per-port software selectable RS422 & RS485, and/or RS232 depending on model

UART: Quad 16C950 with 128-byte FIFO for each transmit & receive buffer

Baud Rates: up to 921.6k baud in RS-232 up to 3MBaud in differential modes advanced-prescaler allows a wide variety of unusual baud rates to be achieved. Up to 16Mbps via custom crystal option.

Character length: 5, 6, 7, 8 bits (contact factory for assistance with 9-bit data)

Parity: Even, Odd, None, Mark, Space

Stop Interval: 1, 1½, 2 bits

Flow Control: RTS/CTS (RS-232 only), Xon/Xoff, None

Environmental

Operating Temperature: -40°C to 85°C

Storage Temperature: -65°C to 150°C

Humidity: 5% to 95%, non-condensing

Power required: 3.3VDC @ 1.6W (typical)

ESD Protection: ±15kV on all signal pins (IEC 61000)

Physical

Weight:6.4 grams

Size: length: 50.95mm (2.006″); width: 30.00mm (1.181″)

Regulatory Compliance

This product is designed to be in full compliance with CE requirements.



Drivers and Downloads
List of available Downloads: Software Packages, Drivers, Manuals, and other documents
---
Custom Software
ACCES also offers Custom Software Services for our products. Our prices are unbelievably low, often as inexpensive as free! If you need something tweaked to support your needs, or an entire enterprise application developed from scratch, it is definitely worth your time to inquire with us, first.
Downloads
Available Reference Manuals
Available Software Downloads
Available Datasheets
---
Further information about available ACCES Software:
A list of ACCES drivers and the files that compose them under different versions of Windows, so you can easily redistribute ACCES cards and drivers.
OEM and Volume Pricing Call - 1-877-902-2979
| Model | Price (USD) |
| --- | --- |
| mPCIe-COM-4SM | |
| mPCIe-COM-2SM | |
| mPCIe-COM-4S | |
| mPCIe-COM-2S | |
| mPCIe-COM232-4 | |
| mPCIe-COM232-2 | |
ORDERING GUIDE
mPCIe-COM-4SM
4-port, RS-232, -422, and -485 PCI Express Mini Card
mPCIe-COM-2SM
2-port, RS-232, -422, and -485 PCI Express Mini Card
mPCIe-COM-4S
4-port, RS-422, and -485 PCI Express Mini Card
mPCIe-COM-2S
2-port, RS-422, and -485 PCI Express Mini Card
mPCIe-COM232-4
4-port RS-232 PCI Express Mini Card
mPCIe-COM232-2
2-port RS-232 PCI Express Mini Card
All models ship standard with extended temp and RoHS
Accessories
CAB-mPCIe-COM4
Four port DB9 male cable accessory kit $29
CAB-mPCIe-COM2
Two port DB9 male cable accessory kit $19
ADAP9
Screw terminal adapter (single DB9 female to 9 screw terminals) $19
mPCIe-HDW-KIT2
2mm mounting hardware kit $1
mPCIe-HDW-KIT2.5
2.5mm mounting hardware kit $1