Log In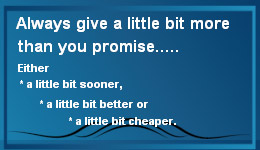 Credit Cards Accepted
Features
2260/2280 sized M.2 Card with B & M keys and latching I/O connectors

16, 8 or 4 optically isolated, non-polarized inputs up to 31VDC/AC

Change-of-State (COS) detection IRQ generation

Panel-mountable isolation module with 37-pin male D-Sub connector

4 LVTTL I/O lines programmable as inputs or outputs in groups of 2 lines

9" cable (228MM), standard, connects isolation module to M.2-DIO card

RoHS standard

Now with Digital Integration Features!

Outputs with pulse/train / PWM / frequency / and Quadrature generation, Inputs with digital filtering and flexible measurement of pulse duration, frequency, and event counting, IRQ generation and more
FACTORY OPTIONS
Industrial operating temperature (-40°C to 85°C)

Support for Wind River VxWorks (call for ordering information)
The M.2-II-16 consists of a 2260/2280 sized M.2 Card that connects to a Mobile-ITX-sized, DB-37M Isolation Module via an included 9" cable. That module is designed to be easily panel-mounted in any application environment. It uses the high speed PCI Express bus to transfer digital data to and from the card. The digital I/O is compatible with 8255 PPI chips making it easy to program. This allows for simple and trouble-free migration from other ACCES PCI and PCI Express digital I/O cards, but also provides for advanced features enabled by the onboard FPGA logic.

The M.2-II family of cards are well suited to complex environments, mitigating otherwise challenging ground-loops, high-common-mode, and transient voltage spikes common in electrically-noisy industrial or factory locations. Individual channel-to-channel isolation allows every channel to be physically and electrically separated from the others. The broad voltage compatibility allows use in a wide range of applications.

The non-polarized inputs support both AC and DC, and configuration jumpers allow 4.7ms input filters to be enabled per-channel, as desired – required for AC use. The Isolated Inputs support voltages from 3 to 31 VDC/VAC RMS [40Hz to 10000Hz], as well as standard 12/24 AC control transformer signals.

Change of State (COS) detection and interrupt capabilities are designed to relieve software from polling routines that can consume valuable processing time. Each port can be programmed for detecting state changes on their lines, in which any changes of the enabled port's bits (low-to-high or high-to-low) will generate an IRQ. An ISR (interrupt service routine) then determines which bit changed state and clears the interrupt.

Rounding out the utility of this solution are the 4 LVTTL general purpose I/O lines, programmable as inputs or outputs in groups of 2 lines. These lines are pulled up to VCCIO via 10k ohm resistors, useful for monitoring dry contacts that don't need isolation.

Digital∫Features

Digital∫Features (read as "Digital Integration Features") are a new family of features available for applicable models of ACCES' PCI Express (PCIe) and M.2 Card (mPCIe) Digital I/O product lines.

All the cards share features such as memory mapped registers for low-latency operation. Output channels support pulse/train / PWM / frequency / and quadrature generation. Inputs channels support flexible measurement of pulse duration, frequency, and event counting, with optional debouncing, IRQ generation, and more.
Applications
The M.2-II-16 is excellent for use in a variety of applications where high-voltage protection is required such as:
Factory Automation
Industrial ON/OFF control
Security Systems, Energy Management
Process Monitoring
Manufacturing/Production Test
Machine Control
Monitoring and Control
Industrial Automation
Embedded OEM
Special Order
Please contact ACCES with your precise requirement. Examples of special orders would be conformal coating, custom software or product labeling, and more. We will work with you to provide exactly what is required.
Accessories and Connections
Available accessories include a variety of screw terminal boards for quick and easy connectivity as well as 2mm and 2.5mm mounting hardware. Alternately, custom hardware cables and/or interfaces can be produced to fit your specific application requirement.
SOFTWARE
The card is supported for use in most operating systems and includes a free DOS, Linux , and Windows 2000/XP/2003/Vista/7/8/10 compatible software package. This package contains sample programs and source code in C#, Delphi, and Visual C for Windows. Also provided is a graphical setup program in Windows. Linux support includes installation files and basic samples for programming from user level via an open source kernel driver. Third party support includes a Windows standard DLL interface usable from the most popular application programs, and includes LabVIEW VIs. Embedded OS support includes Windows XPe, WES7, WES8, vxWorks, etc. Full register-level documentation of all features ensures easy compatibility in any application environment.
PC Interface

M.2 2260/2280 with B & M keys


Isolated Inputs

Number: 16, 8 or 4

Type: Non-polarized, optically isolated from each other and from the computer (CMOS compatible)

Voltage: 3 to 31 DC or AC RMS (40 to 10000Hz)

Isolation: 500V channel-to-ground and channel-to-channel

Resistance: 1.8KΩ in series with opto-coupler

Filter Response

Rise-time: 4.7 ms

Fall-time: 4.7 ms

Non-Filter Response

Rise-time: 10 μs

Fall-time: 30 μs

Digital I/O Lines

Number: 4

Digital Inputs (4 or 2 LVTTL)

Logic High: 2.0V to VCCIO (3.3VDC, 5VDC tolerant)

Logic Low 0V to 0.8V

Digital Outputs (4 or 2 LVTTL)

Logic High: 2.0V (min) 24mA source

Logic Low: 0.55V (max) 24mA sink

Environmental

Temperature

​

Operating: 0°C to 70°C (order -T option for industrial temperature -40°C to 85°C)

Storage: -65°C to 150°C

Humidity: 5% to 95%, non-condensing

Power required: 3.3VDC @ 360ma (typical)

Physical

mPCIe card characteristics

​

Weight: 6.2 grams

I/O connector

​​

On-card: Molex 501190-4017 40-pin latching

Mating: Molex 501189-4010

Isolation board characteristics

​

Weight: 38.2 grams, ( 11.2 grams for the 9" cable)

Size (Mobile-ITX sized)

​​

Length: (2.952″)

Width: (1.1.772″)

I/O connector

On board: Male, D-Sub Miniature, 37-pin

Mating: Female, D-Sub Miniature, 37-pin

Regulatory Compliance

This product is designed to be in full compliance with CE requirements.
Drivers and Downloads
---
Custom Software
ACCES also offers

Custom Software Services

for our products. Our prices are unbelievably low, often as inexpensive as free! If you need something tweaked to support your needs, or an entire enterprise application developed from scratch, it is definitely worth your time to inquire with us, first.

Further information about available ACCES Software:
Redistributing Windows Drivers
A list of ACCES drivers and the files that compose them under different versions of Windows, so you can easily redistribute ACCES cards and drivers.
---
AIOSerial/VxWorks

ACCES has successfully partnered with Wind River to bring our entire line of PCI and PCI Express Serial Communication cards to VxWorks 7! All ACCES plug-and-play serial cards are now supported with our VxWorks driver, including RS232, RS422, RS485 (2- and 4-wire) and baud rates up to 10Mbps.

Designed as an update to the existing vxbPciNs16550Sio.c driver, we've added support for ×8 baud rates, proper handling of the unique register location of the 4th port in the Pericom PI7C9X7954 UART, and configuring the serial protocol from your application software.

With this driver suite all ACCES PCI, PCI Express, PCI Express Mini Card, M.2, PCI-104, PCIe/104, and all related "PCI Style" plug-and-play serial cards will detect and install as standard VxWorks SIO ports.


OEM and Volume Pricing Call - 1-877-902-2979
PLEASE CALL US TO ORDER!
| Model | Price (USD) |
| --- | --- |
| M.2-II-16 | |
| M.2-II-8 | |
| M.2-II-4 | |
ORDERING GUIDE

M.2-II-16

16 Isolated Digital Inputs and 4 LVTTL I/Os Card

M.2-II-8

8 Isolated Digital Inputs and 4 LVTTL I/Os Card

M.2-II-4

4 Isolated Digital Inputs and 4 LVTTL I/Os Card

All models ship standard with extended temp and RoHS

Accessories - PLEASE CALL US TO ORDER!!

M.2-HDW-KIT2

2mm mounting hardware

M.2-HDW-KIT2.5

2.5mm mounting hardware

ADAP37

Screw terminal adaptor for use with 37-pin male connector

STB-37

DIN-rail mountable screw terminal board for 37-pin connector

STA-37

37-pin screw terminal board

CAB37-18

Ribbon cable, female 37-pin connectors on each end, 18"

CAB37-36

Ribbon cable, female 37-pin connectors on each end, 36"

CAB37MF-36

Ribbon cable, male to female 37-pin connectors, 36"

CAB37FM-18

Ribbon cable, male to female 37-pin connectors, 18"

Model Options (call for pricing)

-T

Extended temperature operation (-40° to 85°C)