Log In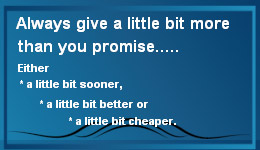 New Product Release
Our new line of USB analog input modules are NOW SHIPPING!

The wait is over for those of you looking for a 12 or 16-bit, 16-channel, multifunction USB analog input board.

With speeds up 500kHz, autocalbration, and real-time calibration, these boards also feature our popular USB/104 form factor.

Prices start under $350USD, check them out here!
Credit Cards Accepted
| | |
| --- | --- |
| LPCI-A16-16A | |
| | |
High-Speed, Universal PCI, 16-bit Multifunction Analog I/O Board
Features
This product has been discontinued.
Great News! ACCES has designed the replacement for this discontinued product. Just a click away to the LPCI-AIO16A!
500kHz sampling rate
16 single-ended or 8 differential inputs, unipolar or bipolar
Auto calibration and oversampling for accurate data
Unique channel-by-channel programmable gain feature
1024 sample data FIFO for A/D (optional up to 64k samples)
Two 12-bit D/A outputs and 16 digital I/O lines
Software selectable synchronous, asynchronous and timed trigger modes
11 software/hardware selectable ranges of: 0-1V, 0-2V, 0-4V, 0-5V, 0-10V, ±0.5V, ±1V, ±2V, ±2.5V, ±5V, ±10V
Meets Universal PCI and MD2 Low Profile PCI Bus Specification (Call for PCI-Express availability)
FACTORY OPTIONS
FIFO up to 64k samples
Factory input range / gain of 1-100
The high-speed Model LPCI-A16-16A provides 500k samples/second, with 16-bit resolution, for the board's 16 single-ended or eight differential analog input channels. Also included are two 12-bit analog outputs, 16 digital I/O lines and an 8254 with three 16-bit counter/timers. The board meets the MD2 Low Profile PCI Bus Specification and can be installed in any 3.3V or 5V PCI or PCI-X slot. This multifunction I/O board is useful where space is limited such as thin-client and high-density rack-mount servers and many embedded applications. Priced at just $695, the board features an excellent price/performance value for precision PC-based measurement, analysis, monitoring and control.
The LPCI-A16-16A features 11 standard analog input ranges and an extremely quiet front end. A unique channel-by-channel programmable gain feature enables measurement of an assortment of large and small signals in one scan all under hardware control at over 400k samples/second. The board's data FIFO and ability to trigger the A/D in real time assures synchronized sampling that is unaffected by other computer operations—an essential requirement for signal, vibration and transient analysis where high data rates must be sustained for short periods of time. Connections are made to the board via a 50 pin SCSI connector. A shielded round wire cable and screw terminal board are optionally available as accessories for bench testing or as part of an overall OEM solution.
SOFTWARE
The LPCI-A16-16A is supported for use in most operating systems and includes a DOS, Linux, and Windows 95/98/Me/NT/ 2000/2003/XP compatible software package. This contains sample programs and source code in "C" and Pascal for DOS, and Visual Basic, Delphi, C Builder, and Visual C for Windows. Also incorporated is a graphical setup program in Windows. Third party support includes a Windows standard dll interface usable from the most popular application programs, along with LabView .VI samples. Linux support consists of installation files and basic samples for programming from user level via an open source kernel driver.
Specifications
A/D

Inputs: 16 single-ended or 8 differential
Resolution: 16-bit
Bipolar ranges: ±0.5V, ±1V, ±2V, ±2.5V, ±5V, ±10V
Unipolar ranges: 0-1V, 0-2V, 0-4V, 0-5V, 0-10V
Sampling rate: 500KHz
Type: Successive approximation
Overvoltage protection: 33V
Nonlinearity: ±1 LSB max, monotonic
A/D FIFO: 1024 16-bit wide samples
Calibration: Automatic with values stored in EEPROM
Trigger Source: Software selectable: external trigger, programmable timer, program command

D/A

Outputs: 2
Resolution: 12-bit
Ranges: 0-5V, 0-10V
Relative accuracy: ±2 LSB
Nonlinearity: ±0.2 LSB
Settling time: 8µs
Output current: 5mA
Calibration: Automatic with values stored in EEPROM

Digital I/O

Number of I/O: 16 (programmable in groups of eight)
Input voltage

Logic low: 0.0V min, 0.8V max
Logic high: 2.0V min, 5.0V max

Input current: ±1µA max
Outputs

Logic low: 0.0V min, 0.55V max
Logic high: 2.4V min, 5.0V max

Output current

Logic low: 64mA max sink
Logic high: 32mA max source

Counter/Timers

Type: 82C54
A/D Pacer clock: 16 or 32-bit
Clock Frequency: 10MHz

General

Power required: 12VDC - 25mA typical, -12VDC - 25mA typical, 5VDC - 65mA typical
Operating Temperature: 0° to 70°C
Storage Temperature: -50° to 120°C
Humidity: 5% to 90% RH, non-condensing

Regulatory Compliance

This product is in full compliance with CE requirements.
Acquisition Control Communications Engineering / Systems