Log In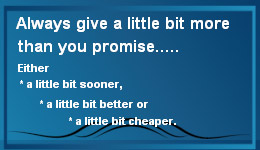 Credit Cards Accepted
High-Speed Multifunction Analog I/O Board
Features
This product has been discontinued. Please contact us for help in finding a suitable replacement.
Great News! ACCES has designed the replacement for this discontinued product. Just a click away to the 104-AIO16E!
250kHz sampling rate
16 single-ended or 8 differential inputs
11 software/hardware selectable ranges
Unique channel-by-channel programmable gain of 1, 2, 5 and 10
2K sample data FIFO for A/D
Auto calibration
Two 12-bit D/A outputs and 16 digital I/O
Factory Options: (call for pricing and availability)

FIFO up to 32K sample
Programmable amplifier with gains of 1, 10, 100 and 1000
5VDC only operation
0 to 70°C and -40 to 85°C versions available
The 104-AIO16-16E is an economical 16-bit resolution board which provides speeds up to 250kHz for 16 single-ended or 8 true differential analog input channels. This multifunction board features an excellent price/performance value for precision PC/104-based data acquisition, control, or signal analysis of standalone environmental test stations, compact production test equipment, portable testers, avionics and other applications.
The 104-AIO16-16E features 11 standard analog input ranges and a filtered, extremely quiet front end. The module also offers on-board hardware oversampling for additional noise reduction. In addition to direct data transfers, the board's ability to trigger the A/D in real time assures synchronized sampling that is unaffected by other computer operations — an essential requirement for signal, vibration and transient analysis where high data rates must be sustained for short periods of time. The 250kHz sampling rate is supported by a 2K-sample data FIFO (optional, up to 32K samples) for reducing processor overhead. Sixteen parallel bits of digital I/O and two 12-bit D/A outputs allow for a complete, high-performance data acquisition solution.
SOFTWARE
The 104-AIO16-16E is supported for use in most operating systems and includes a free DOS, Linux and Windows 95/98/Me/NT/ 2000/XP/2003 compatible software package. This contains sample programs and source code in "C" and Pascal for DOS, and Visual Basic, Delphi, C Builder, and Visual C for Windows. Also included is a graphical setup program in Windows. Linux support includes installation files and basic samples for programming from any user level via an open source kernel driver.
Specifications
Analog Inputs

Inputs: 16 single ended or 8 differential
Resolution: 16 Bit
Biploar Ranges: ±0.5V, ±1V, ±2.0V, ±2.5V, ±5V, ±10V
Unipolar Ranges: 0-1V, 0-2V, 0-4V, 0-5V, 0-10V
Sampling Rate: 250kHz
Type: Successive approximation
Over Voltage Protection: -37 to 52V
Nonlinearity: ±4 LSB, monotonic
A/D FIFO: 2K samples, optional 4 and 32K
Calibration: Offset and gain values stored in EEPROM
Trigger Source: Software selectable - external trigger, programmable timer, program command, A/D start, Single Scan Start

Analog Outputs

Outputs: 2
Resolution: 12 bit
Ranges: 0-5V, 0-10V
Relative Accuracy: ±0.5 LSB
Differential Nonlinearity: ±0.5 LSB
Settling Time: 16µs/10kHz
Output current: 5mA
Calibration: Gain values stored in EEPROM

Digital I/O

Number of I/O: 16, programmable as inputs or outputs in groups of 8
Input Voltage:

Logic low: 0.0V min, 0.8V max
Logic High: 2.0V min, 5.0V max

Input Current: ±1uA Max
Output Voltage:

Logic low: 0.0V min, 0.55V max
Logic High: 2.4V min, 5.0V max

Output Current:

Logic low: 24mA Sink
Logic High: 24mA Source

Counter/Timer

Type: 82C54
A/D Pacer clock: 16 or 32-bit
Clock Frequency: 10MHz

Environmental

Power Required

Using optional DC/DC Converter: 5VDC at 190 mA typ
Using ±12V and 5V: 12VDC - 25mA typical, -12VDC - 25mA typical, 5VDC - 65mA typical

Operating Temp: 0 to 70°C, Optional -40 to 85°C
Storage Temp: -50 to 120°C.
Humidity: 5% to 90% RH, non-condensing.

CE testing & approval must be done at the system level, in the designed enclosure, and is not done on individual boards.
Acquisition Control Communications Engineering / Systems