Log In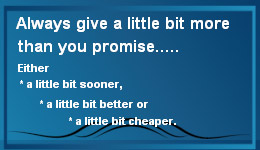 Credit Cards Accepted
| | |
| --- | --- |
| D/A12-08/16 | |
| | |
Eight and Sixteen Channel 12-Bit Analog Output Cards
Features
Eight or Sixteen independent double-buffered analog outputs

12-Bit resolution

Six Voltage Output Ranges: 0-2.5V, 0-5V, 0-10V, ±2.5V, ±5V, ±10V

Individual range selection per channel

Channel-by-channel or simultaneous update modes

Outputs held at zero volts at power-up

Setup and calibration software included
Models D/A12-08 and D/A12-16 are full-size cards that can be installed in any long I/O slot of PC-AT class computers. The cards provide eight and sixteen 12-bit- resolution analog outputs respectively at a 37-pin male Sub-D connector. Analog output channels can be individually switch configured for any of the following voltage ranges:
0 to 2.5V

0 to 5V

0 to 10V

±2.5V

±5V

±10V
Type AD7237 double-buffered dual DAC chips are used. Data are transferred from the computer into outer registers a byte at a time and transferred into inner registers a word at a time. The analog outputs can be updated either independently or simultaneously. In order to prevent inadvertent outputs at system power-on, the reference voltage to all DAC's is set to zero volts. Then, after all DAC's have been loaded with the desired initial values, a software command can be used to switch this reference voltage to its nominal value. Similarly, a software command can be used at any time to set the reference voltage to zero causing all DAC outputs to be zero volts.
Specifications
Analog Outputs

Resolution: 12 bits (0 to 4095 decimal)

Channels: Eight or Sixteen, Independent

Voltage Output Ranges at 5mA max.:
0-2.5 VDC, 0-5 VDC, 0-10 VDC, ± 2.5 VDC, ± 5.0 VDC, ± 10.0 VDC

Short-circuit current: 25 mA maximum

Output resistance: Less than 0.1 ohm

Digital to Analog Converter

AD7237 monolithic chip, double buffered

Relative Accuracy: ± ½ LSB

Linearity: ± ½ LSB integral non-linearity over rated temperature range

Monotonicity: Guaranteed over operating temperature range

Settling time: 8 usec to 1 LSB for full scale step input

Offset Temperature Drift:
± 1 ppm/°C typ., ± 3 ppm/°C max.
Gain Temperature Drift:
± 15 ppm/°C typ.

Data Format: Right-justified, two bytes (8LSB's and 4MSB's)

Environmental

Operating Temperature: 0 to 60 degree C.

Storage Temperature: -20 to 85 degree C.

Humidity: 5% to 95% non condensing.

Size: 13.130 inches. Install in a full-size slot.

Power Requirements

5 VDC at 250 mA max.

12 VDC at 310 mA max.

-12 VDC at 150 mA max.

Regulatory Compliance

This product is in full compliance with CE requirements

.
| Part Number | Price(USD) |
| --- | --- |
| D/A12-08 | |
| D/A12-16 | |
Acquisition Control Communications Engineering / Systems