Log In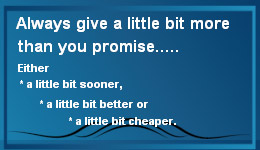 Follow us on Facebook for all the latest news, updates and promotions
Credit Cards Accepted
Capacitor Product List

Type OF LQ LJ OT LK LK-ND BNZ AB HC-HG BVX PFN HV-M Request Quotation

TYPE HG FILM CHARACTERISTICS
PLASTIC FILM PULSE CAPACITORS - GLASS CONTAINERS
The data contained herein shows only a PARTIAL LISTING of items available for this product line and it gives only a CONDENSED VERSION of the applicable specifications and characteristics. Request our complete catalog for full information!
Type HG capacitors are excellent radio frequency current and pulse forming network capacitors. Geometric design factors are such that a minimum of inductance is assured.
Case is heavy wall glass pillar prepared with fused silver bands. A non-magnetic metal ferrule is soldered on each end of the glass tube, producing a vacuum tight assembly.
Vibration. All units three inches or less in length will pass the MIL-C-25D vibration test supported on one end. Units seven inches or less in length must be supported on both ends. Units longer than seven inches may or may not pass the 10G vibration test.
Impregnant. Type HG units are silicon fluid filled and impregnated.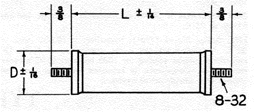 Part Number
Cap MFD
Volts DC
Volts Pulse
Dimensions

Part Number
Cap MFD
Volts DC
Volts Pulse
Dimensions

L
D
L
D
HG25-202
.002
2500
1500
1
3/4
HG100-201
.0002
10KV
7000
3
3/4
HG25-502
.005
2500
1500
1
13/16
HG100-501
.0005
10KV
7000
3
3/4
HG25-103
.01
2500
1500
1
1-1/8

HG100-102

.001
10KV
7000
3
29/32
HG25-203
.02
2500
1500
1-1/2
1-1/8

HG100-202

.002
10KV
7000
3
1-1/8
HG25-503
.05
2500
1500
2
1-3/8

HG100-502

.005
10KV
7000
6
1-1/8
HG25-104
0.1
2500
1500
2-1/2
1-5/8

HG100-103

.01
10KV
7000
6
1-3/8
HG35-102
.001
3500
2500
1
3/4

HG140-101

.0001
14KV
10KV
4
3/4
HG35-202
.002
3500
2500
1
3/4

HG140-201

.0002
14KV
10KV
4
3/4
HG35-502
.005
3500
2500
1
1-1/8

HG140-501

.0005
14KV
10KV
4
3/4
HG35-103
.01
3500
2500
1
1-5/8

HG140-102

.001
14KV
10KV
4
29/32
HG35-203
.02
3500
2500
1-1/2
1-3/8

HG140-202

.002
14KV
10KV
4
1-3/8
HG35-503
.05
3500
2500
2-1/2
1-5/8

HG140-502

.005
14KV
10KV
8
1-1/8
HG50-102
.001
5000
3500
2
3/4

HG140-103

.01
14KV
10KV
8
1-5/8
HG50-202
.002
5000
3500
2
13/16

HG200-101

.0001
20KV
15KV
5-3/4
3/4
HG50-502
.005
5000
3500
2
1-1/8

HG200-201

.0002
20KV
15KV
5-3/4
3/4
HG50-103
.01
5000
3500
2
1-3/8

HG200-501

.0005
20KV
15KV
5-3/4
29/32
HG50-203
.02
5000
3500
3
1-3/8

HG200-102

.001
20KV
15KV
5-3/4
1-1/8
HG50-503
.05
5000
3500
5-1/2
1-5/8

HG200-202

.002
20KV
15KV
5-3/4
1-5/8
HG70-501
.0005
7000
5000
2
3/4

HG250-500

.00005
25KV
20KV
7-1/4
3/4
HG70-102
.001
7000
5000
2
3/4

HG250-101

.0001
25KV
20KV
7-1/4
3/4
HG70-202
.002
7000
5000
2
29/32

HG250-201

.0002
25KV
20KV
7-1/4
3/4
HG70-502
.005
7000
5000
2
1-5/8

HG250-501

.0005
25KV
20KV
7-1/4
29/32
HG70-103
.01
7000
5000
4
1-1/8

HG250-102

.001
25KV
20KV
7-1/4
1-3/8
HG70-203
.02
7000
5000
4
1-5/8

HG250-202

.002
25KV
20KV
7-1/4
1-5/8