Log In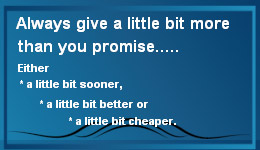 Follow us on Facebook for all the latest news, updates and promotions
Credit Cards Accepted
Capacitor Product List

Type OF LQ LJ OT LK LK-ND BNZ AB HC-HG BVX PFN HV-M Request Quotation

TYPE HC FILM CHARACTERISTICS
PLASTIC FILM PULSE CAPACITORS - CP70 CONTAINER
The data contained herein shows only a PARTIAL LISTING of items available for this product line and it gives only a CONDENSED VERSION of the applicable specifications and characteristics. Request our complete catalog for full information!
Case. CP70 style rectangular base and squeeze seam covers of lead coated steel. Finish is a coat of synthetic lacquer.

Terminals are mounted on glazed steatite bushings. Neoprene gaskets solder seals are used to effect the hermetic seal and a nut and solder lug are provided as part of the terminal assembly. Steatite is used as the insulation between the terminal post and the case for all voltages greater than 1000. All terminal bushings are oil-filled.
Brackets. Footed brackets are supplied at no charge. A nominal charge is made for spade screw type brackets. These may be ordered only with capacitors.
| | | | | | | | | | |
| --- | --- | --- | --- | --- | --- | --- | --- | --- | --- |
| Part Number | Cap MFD | Volts DC | 1 KHz Peak Volts | Volts Pulse | A | B | C | D | E |
| HC10-104 | 0.1 | 1000 | 600 | 800 | 1-3/4 | 1 | 2-1/4 | 13/16 | 3/4 |
| HC10-254 | 0.25 | 1000 | 600 | 800 | 1-3/4 | 1 | 2-1/4 | 13/16 | 3/4 |
| HC10-504 | 0.5 | 1000 | 600 | 800 | 2-1/2 | 1-3/16 | 4-1/2 | 1-1/8 | 3/4 |
| HC10-105 | 1.0 | 1000 | 600 | 800 | 3-3/4 | 1-1/4 | 4 | 2 | 3/4 |
| HC10-205 | 2 | 1000 | 600 | 800 | 3-3/4 | 1-3/4 | 4 | 2 | 3/4 |
| HC25-104 | 0.1 | 2500 | 1200 | 1500 | 2-1/2 | 1-3/16 | 2-1/2 | 1-1/8 | 1-1/8 |
| HC25-254 | 0.25 | 2500 | 1200 | 1500 | 3-3/4 | 1-1/4 | 3-1/4 | 2 | 1-1/8 |
| HC25-504 | 0.5 | 2500 | 1200 | 1500 | 3-3/4 | 1-3/4 | 4-1/4 | 2 | 1-1/8 |
| HC25-105 | 1.0 | 2500 | 1200 | 1500 | 3-3/4 | 3-3/16 | 4-1/4 | 2 | 1-1/8 |
| HC35-503 | 0.05 | 3500 | 1500 | 2500 | 2-1/2 | 1-3/16 | 2-1/2 | 1-1/8 | 1-1/8 |
| HC35-104 | 0.1 | 3500 | 1500 | 2500 | 2-1/2 | 1-3/16 | 3-3/4 | 1-1/8 | 1-1/8 |
| HC35-254 | 0.25 | 3500 | 1500 | 2500 | 3-3/4 | 1-3/4 | 5-1/4 | 2 | 1-1/8 |
| HC35-504 | 0.5 | 3500 | 1500 | 2500 | 3-3/4 | 3-3/16 | 3-3/4 | 2 | 1-1/8 |
| HC50-103 | 0.01 | 5000 | 2000 | 3500 | 2-1/2 | 1-3/16 | 2-1/2 | 1-1/8 | 1-1/8 |
| HC50-203 | 0.02 | 5000 | 2000 | 3500 | 2-1/2 | 1-3/16 | 2-3/4 | 1-1/8 | 1-1/8 |
| HC50-503 | 0.05 | 5000 | 2000 | 3500 | 3-3/4 | 1-1/4 | 2-3/4 | 2 | 1-1/2 |
| HC50-104 | 0.1 | 5000 | 2000 | 3500 | 3-3/4 | 1-3/4 | 3-1/2 | 2 | 1-1/2 |
| HC70-103 | 0.01 | 7000 | 3000 | 5000 | 3-3/4 | 1-1/4 | 2-1/4 | 2 | 1-1/2 |
| HC70-203 | 0.02 | 7000 | 3000 | 5000 | 3-3/4 | 1-3/4 | 2-1/4 | 2 | 1-1/2 |
| HC70-503 | 0.05 | 7000 | 3000 | 5000 | 3-3/4 | 1-3/4 | 3-1/2 | 2 | 1-1/2 |
| HC70-104 | 0.1 | 7000 | 3000 | 5000 | 3-3/4 | 3-3/16 | 4 | 2 | 1-1/2 |
| HC100-103 | 0.01 | 10KV | 4500 | 7500 | 3-3/4 | 1-3/4 | 2-3/4 | 2 | 2-1/4 |
| HC100-203 | 0.02 | 10KV | 4500 | 7500 | 3-3/4 | 1-3/4 | 3-3/4 | 2 | 2-1/4 |
| HC100-503 | 0.05 | 10KV | 4500 | 7500 | 3-3/4 | 3-3/16 | 3-3/4 | 2 | 2-1/4 |
| HC100-104 | 0.1 | 10KV | 4500 | 7500 | 4-9/16 | 3-3/4 | 5-1/4 | 2 | 2-1/4 |
| HC140-103 | 0.01 | 14KV | 6000 | 10KV | 3-3/4 | 1-3/4 | 3 | 2 | 2-3/4 |
| HC140-203 | 0.02 | 14KV | 6000 | 10KV | 3-3/4 | 3-3/16 | 3-3/4 | 2 | 2-3/4 |
| HC140-503 | 0.05 | 14KV | 6000 | 10KV | 4-9/16 | 3-3/4 | 4-3/4 | 2 | 2-3/4 |
| HC140-104 | 0.1 | 14KV | 6000 | 10KV | 4-9/16 | 3-3/4 | 8-1/2 | 2 | 2-3/4 |
| HC200-202 | 0.002 | 20KV | 7500 | 15KV | 3-3/4 | 2-1/4 | 3 | 2 | 2-3/4 |
| HC200-502 | 0.005 | 20KV | 7500 | 15KV | 3-3/4 | 2-1/4 | 4 | 2 | 2-3/4 |
| HC200-103 | 0.01 | 20KV | 7500 | 15KV | 3-3/4 | 2-1/4 | 5 | 2 | 2-3/4 |
| HC200-203 | 0.02 | 20KV | 7500 | 15KV | 3-3/4 | 3-3/16 | 6-1/4 | 2 | 2-3/4 |