Timing Issues – Misleading MIL?
By Dave Hill
www.londonroadgarage.com
The symptoms
The vehicle was a 1998 Alfa Romeo Spider 2.0 Litre Twin Spark that arrived at the workshop because the MIL (Malfunction Indicator Lamp) was illuminated. The vehicle showed no other drivability issues.
Looking for the fault
In this case the first step to take was a simple code read. This revealed the following code and definition:
8 phase sensor circuit
The code would clear and stay clear KOEO (Key On Engine Off) but would return as soon as the vehicle was restarted.
We were informed that the auxiliary drive belt had recently been shredded, so armed with this knowledge, we thought it seemed sensible to check the valve timing.
This test typically takes just a few minutes to set up and perform. With a "known good capture" to refer to for comparison, this is as effective as stripping the timing covers and visually confirming that the timing marks are lined up. The added bonus of scoping the cam and crank reference marks is that it can be viewed on a running engine, when any excessive slack can be seen as "wandering".
Here are the cam and crank position sensor captures taken both before and after the fix...
Figure 1: Before
It had indeed jumped two teeth (Figure 1), which was surprising as it ran so well!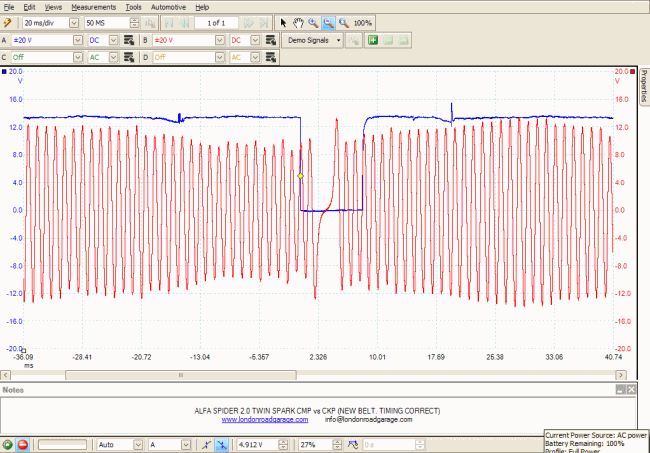 Figure 2: After
As mentioned earlier, being able to conduct a dynamic timing test can be very useful.
This time we received a 16-valve Nissan Primera whose engine was idling a little roughly and the rev counter was twitching. A quick scan revealed:
P0300 Random cylinder misfire
After reading plenty about issues with Nissan timing chains, I kind of had an idea what the problem might be.
So out came the PicoScope...
Within minutes the answer was staring me in the face. The obvious "shifting" in the cam/crank relationship is apparent to the untrained eye (must be if I spotted it ). I later removed the cam cover to check on the chain tensioner protrusion. It was approximately 12 to 15 mm and the chain felt very loose.
Talk about trouble codes throwing you off the scent! I wonder how many ignition components have been replaced unnecessarily due to this code.
Here is an example of excessive slack in the timing gear drive mechanism: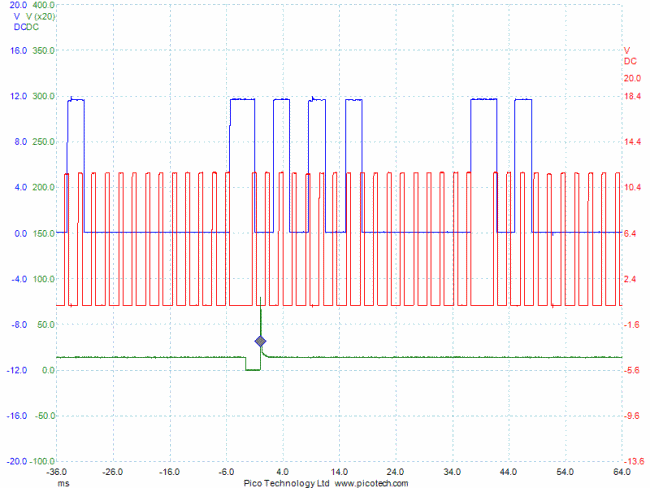 Figure 3