Log In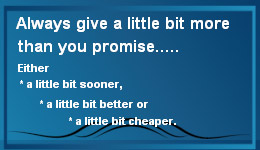 Follow us on Facebook for all the latest news, updates and promotions
Credit Cards Accepted
Plan, budget, and estimate site work construction with 100% confidence with this comprehensive cost manual. Included are more than 21,000 unit and assemblies costs for sewerage, piped utilities, site improvements, handicapped access ramps, drainage, paving, street openings, repairs, trees and shrubs, underground tanks, railroad and marine work walls, site work and landscape construction of all types.
What you'll find inside:
Data that's in step with 2012: estimating for infrastructure improvements, environment-oriented construction, hazardous waste, ADA-mandated handicapped access, and more.
Completely updated costs for polyethylene pipe, insulated concrete forms, aerators, soil nailing, concrete curbs, demolition items, utilities, security items, and more.
The latest guidelines and background references for solving site work estimating problems.
More than 50 tables of assemblies costs.
Updated City Cost Indexes and Location Factors so you can easily customize costs for any location in the U.S. and Canada.
Plus:
Get access to free quarterly cost updates for a full year!