Log In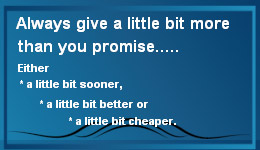 Follow us on Facebook for all the latest news, updates and promotions
Credit Cards Accepted
We are writing to let you know that due to further restrictions being introduced on the shipment of lithium metal batteries by air we will no longer be able to ship the following service kits to you after April 1, 2017:

SER-9500 Service kit for Talk/Ultra/Plus/View/IS/Re-Ed loggers
SER-9512 Service kit for TG-0050 Transit logger
SER-9513 Service kit for TG-3080 Transit logger
SER-9514 Service kit for TG-4080/1 Transit 2 and CO2 data loggers
SER-9525 Service kit for Aquatic 2 data logger
SER-9540 Service kit for Tinytag XP
SER-9560 Service kit for Tinytag Extra / Instrument
SER-9580 Radio logger service kit for TGRF-00xx/-2500
SER-9581 Radio logger service kit for lithium ACSRF/TGRF-3xxx-xL

This does NOT affect the shipment of lithium batteries INSIDE data loggers in any way.
Over recent years the regulations covering the shipment by air of lithium batteries not in equipment have been continually tightened due to safety concerns. Carriers are now taking the matter into their own hands and going beyond the IATA regulations to insist that all such batteries are shipped as fully regulated dangerous goods. To ship service kits to you in this way would be impractical.
There are two options for you to be able to continue to support your customers:
Source your own batteries locally. Service kit SER-NOBATT includes everything (seals, pads, etc.) supplied in SER-9500, excluding the battery and can be used with locally sourced batteries.

For customers who are unable to source their own batteries we are introducing a battery change service where loggers are returned to us. This service will be charged at £10.00 (excl VAT) per logger, plus return shipment. Order code REP-BATT. Please note, lithium battery powered radio loggers should not be shipped with lithium C cells fitted.
SER-9500 SER-9560 SER-9580

1x Tekcell 3.6V Pulse 1/2AA SB-AA02P
or 1xSaft LST 14250 3.6V 1/2AA
or 1xSaft LS 14250 3.6V 1/2AA

SER-9512

1xLTC-7PN-S4

SER-9513 SER-9525

1xRenata CR2450N 3V lithium coin cell

SER-9514

1xRenata CR2325 3V lithium coin cell

SER-9540

8xAA Alkaline Manganese Batteries >2500 mAh
AND
1x Tekcell 3.6V Pulse 1/2AA SB-AA02P
or 1xSaft LST 14250 3.6V 1/2AA
or 1xSaft LS 14250 3.6V 1/2AA

SER-9580

1xTekcell 3.6V AA SB-AA11 or SAFT LS14500

SER-9581

1xSaft 3.6V C Lithium Cell, LSH14 Light

Please contact us if you have further questions or would like assistance in sourcing suitable batteries locally.

Interworld is working to source a reliable local supply and will post pricing on our price list once this is completed.
Thanks for your patience and apologise for this inconvenience.
Management