Log In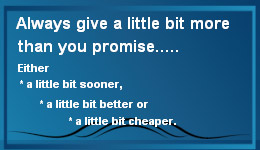 Follow us on Facebook for all the latest news, updates and promotions
Attention all
Automotive Scope Users
Pico Automotive Scope software now sports a new Waveform Library browser.
Must own PicoScope to view.
See details
here
Credit Cards Accepted
Buying a scope from some companies is a bit like buying a car. By the time you have added all the optional extras you need, the price has gone up considerably. With the PicoScope 5000 Series, high end features such as mask limit testing, serial decoding, advanced triggering, measurements, math, XY mode, digital filtering and segmented memory are all included in the price.

To protect your investment, both the PC software and firmware inside the unit can be updated. We have a long history of providing new features for free as software downloads. Other companies make vague promises about future enhancements but we deliver on our promises year after year. Users of our products reward us by becoming lifelong customers, frequently recommending us to their colleagues.

The design of the PicoScope software ensures that maximum display area is available for waveform viewing. Even with a laptop you have a much bigger viewing area and higher resolution than a typical benchtop scope.

Persistence display modes

See old and new data superimposed, with new data in a brighter color or shade. This makes it easy to see glitches and dropouts and to estimate their relative frequency. Choose between analog persistence and digital color, or create a custom display mode.

Serial decoding

The PicoScope 5000 Series, with its deep memory, is ideal for serial decoding as it can capture thousands of frames of uninterrupted data. Protocols currently included are I²C, I²S, SPI, RS232/UART, CAN, LIN and FlexRay. Expect this list to grow with free software updates.

High-speed data acquisition/digitizer

The drivers and software development kit supplied allow you to write your own software or interface to popular third-party software packages such as LabVIEW.

If the scope's ultra-deep memory isn't enough, the driver supports data streaming, a mode that captures gap-free continuous data through the USB port directly to the PC's RAM or hard disk at a rate of over 10 MS/s (maximum speed is PC-dependent).

Mask limit testing

This feature is specially designed for production and debugging environments. Capture a signal from a known working system, and PicoScope will draw a mask around it with your specified tolerance.

Connect the system under test, and PicoScope will highlight any parts of the waveform that fall outside the mask area. The highlighted details persist on the display, allowing the scope to catch intermittent glitches while you work on something else. The measurements window counts the number of failures, and can display other measurements and statistics at
the same time. You can import and export masks as files.





Math channels

Create new channels by combining input channels and reference waveforms. Choose from a wide range of arithmetic, logarithmic, trigonometric and other functions.

Define a function using the push-button control panel or type an equation in the text box.

Custom probe settings

The custom probes feature allows you to correct for gain, attenuation, offsets and nonlinearities in special probes, or to convert to different units of measurement (such as current, power or temperature). You can save definitions to disk for later use.

Spectrum analyzer

With a click of a button, you can display a spectrum plot of the selected channels with a maximum frequency up to 200 MHz. A full range of settings gives you control over the number of spectrum bands, window types and display modes:
instantaneous, average, or peak-hold.

You can display multiple spectrum views with different channel selections and zoom factors, and see these alongside time-domain waveforms of the same data. A comprehensive set of automatic frequency-domain measurements, including THD, THD N, SNR, SINAD and IMD, can be added to the display.