The 2-channel version of the Pico Automotive Diagnostics Kit is an inexpensive car diagnostic tool suitable for use on any type of modern automotive vehicle. This powerful and flexible automotive diagnostic tool connects to, and is powered by, the USB port of your PC. It has been designed to be easy-to-use, and so is equally suitable for both novice and expert users.
Among the accessories included in the kit is the Pico 600A current clamp which can be used to display starter current waveforms, charging currents and for performing relative compression tests. A Pico 60A current clamp — ideal for measuring the current drawn by smaller devices, such as fuel injectors and fuel pumps — is also included.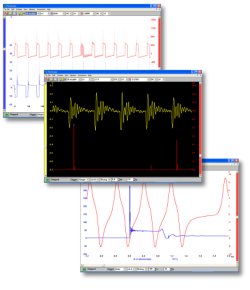 The 2-Channel Automotive Kit (PP494 and PP856 FlexRay Ready Scope kits) have been replaced by the PP922 same scope but different kit contents.

New PP922 details are available at this link: https://www.interworldna.com/pico/automotive/2ch_standard_pp922.php
Download the full demo version of the

Automotive Software

program for evaluation

What about our 4 Channel Automotive Starter Kit - Go to the 4425 Scope details page.