Log In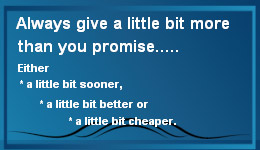 Follow us on Facebook for all the latest news, updates and promotions
View a 5 minute video covering the latest feature of the latest version of PicoScope 6.12.5
Attention all
Automotive Scope Users
Pico Automotive Scope software now sports a new Waveform Library browser.
Must own PicoScope to view.
See details
here
Serial Decoding
You can use PicoScope to decode data from a serial bus such as CAN bus. Unlike a conventional bus analyzer, PicoScope lets you see the high-resolution electrical waveform at the same time as the data.
RS232/UART and SPI formats added to serial decoding mode

Credit Cards Accepted
With 4-channels, 500 MHz bandwidth and 5 GS/s real-time sampling, the PicoScope 6000 Series are the ultimate USB 3.0 oscilloscopes.
A quantum leap in PC-based test equipment, the PicoScope 6000 Series offer world-beating performance together with all the features you would expect from a PicoScope oscilloscope.
PicoScope 6000 Series Oscilloscopes include a free 5 year warranty
Product
Channels
Bandwidth
Sampling Rate
Record Length
Resolution (Enhanced)
Price

PicoScope 6402

4
250 MHz
5 GS/s
256 MS FOR C MODEL
512 MS FOR D MODEL
8 bits
(12 bits)
PicoScope 6403
4
350 MHz
5 GS/s
512 MS FOR C MODEL
1 GS FOR D MODEL
8 bits
(12 bits)
PicoScope 6404
4

500 MHz

5 GS/s

1 GS FOR C MODEL
2GS FOR D MODEL
8 bits
(12 bits)
PicoScope 6407 (Digitizer)
(PP795)
4
1 GHz
5 GS/s
1 GS
8 bits
(12 bits)
Notes:
Quoted sampling rates are for single channel use
Prices in USD are approximate, check our price list for current pricing - USD - Canadian $
Digitizer 6407 has only 1 input range /- 100 mV, must use attenuators for other input voltages (Fixed 50 Ohm Input Impedance)