Log In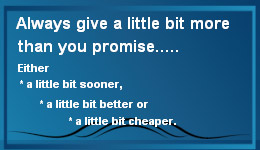 Follow us on Facebook for all the latest news, updates and promotions
Credit Cards Accepted
April 2019

Perfectly Portable Spectrum Analyzer
WiPry 2500x

Transform your smartphone or tablet into a Wi-Fi spectrum analyzer or a handheld oscilloscope.


Find out more>>>>
---
New Tinytag Instrumentation Data Loggers Range

We are pleased to announce the launch of the new Tinytag Instrumentation range of voltage, current and count input data loggers - featuring a 32,000 reading capacity, a low battery monitor, high accuracy and improved reading resolution. Like the existing Tinytag Re-Ed range, Instrumentation loggers can be used to record outputs from third party sensors, enabling users to measure a wide range of properties such as pressure, flow-rate, rainfall, footfall, etc. Logger inputs include voltage from 0 to 25V DC and current from 0 to 20mA DC. A count input data logger will also record up to 14,000 counts per logging interval. The loggers are available in the Plus 2 or View 2 case styles to suit different environments and applications

Find out more >>>
---
February 2019
PicoLog 6.1.8 released
The latest stable release of Picolog provides these new features:
Support for the TC-08 terminal board

Support for PicoScope 4224, 4424, 4224 IEPE and 4262 oscilloscopes

"Select all" boxes in Configure Data Table dialog
More about this release >>>>


At the same time we've released a new set of data sheets for all PicoLog data loggers. Now it's easier to find the technical data you need.
---
September 2017



PicoScope 6.13.1 Beta with DeepMeasure™ released!



DeepMeasure is a major new feature for analyzing large waveform captures:

Calculates 12 parameters for each cycle in a waveform

Up to a million cycles per waveform

Rise and fall times, pulse widths, peak-to-peak voltages and more

Auto zoom on selected data

Export data as text or spreadsheet


Available for all PicoScope oscilloscopes from the 3000 Series to the 6000 Series.

More info >
---
August 2017

Pico Automotive: Site Block Kit

The Pico PQ071 Sight block kit contains the sight block, a stop valve for testing a negative pressure fuel pump under load, and 3 sets of hose barbs for connecting to different size fuel hoses.

READ MORE AND ORDER YOUR KIT HERE....

---
August 2017

NEW FROM B B SMARTWORX: USH304 FOUR PORT ISOLATED USB 3.0 SUPERSPEED HUB

we're excited to announce the newest addition to the B B SmartWorx USB product lines: the USH304. It's our first isolated USB 3.0 SuperSpeed Hub offering both isolation and super high speeds. USH304 is an ultra-rugged 4-port isolated USB that offers 2,500 VDC voltage isolation for upstream ports and 4 x downstream USB 3.0 SuperSpeed ports.

READ MORE...

---
July 2017

New: MSR ShockViewer: High-performance analysis software for transportation monitoring

The new software by MSR Electronics GmbH, which specialises in analysing shock events, allows you to clearly present extensive measured data, as well as quickly analyse and conclusively document critical events.

READ MORE...
---
July 18, 2017

New Line of PCI Express Mini Cards for Easy and Flexible Digital I/O Expansion

ACCES I/O Products, Inc., is pleased to announce the release of a new family of mini PCI Express (mPCIe) digital I/O cards—the mPCIe-DIO Family with Digital Integration Features. These small, low-priced, PCI Express Mini cards feature a large selection of digital I/O functions for compact control and monitoring applications. Choose up to 24 channels offering various voltage, isolation, speed, and counter/timer options. Easily integrate additional I/O functions in systems without board modifications or customization. This highly flexible and efficient design provides system integrators numerous off-the-shelf I/O configurations for new and existing embedded systems.

READ MORE...
---
June 2017

Kvaser: New Software Release: Linux & Android Support

The Kvaser Canlib Android Library is now available for a select range of Kvaser devices, including the Kvaser USBcan Pro 5xHS, Kvaser Leaf Pro HS v2 and Kvaser Memorator 2xHS v2 and Pro variant. A virtual driver has also been added, allowing users to begin development before acquiring the Kvaser hardware.



Note: Our Android development responds to an increasing number of inquiries requesting CANlib support on the Android platform from TAs and developers who are building their own applications from the ground up. Kvaser continues to point end users to TK Engineering and Zuragon, who offer a complete set of Android tools. TK Engineering's Kvaser interface driver for Android™ device and Zuragon Technolo's ViCANdroid software.

Kvaser's library support for Linux has been considerably extended and now includes the Converter library (kvlclib) and the Memorator library (kvmlib). This means that our Python wrappers now support these libraries on Linux as well. With many more beginners coding in Python, this is a continuing area of development.

Other changes and additions include:

CAN FD FPGA: The FPGA module found in our PCIE boards has undergone a minor firmware update. Changes include a corner case where timing has been corrected when an error frame should be sent during a switch of data rates. Based on collaboration between Microchip and Kvaser (read more), all the changes respond to fine technical detail within the latest release of the CAN FD specification.

Python Canlib: There are extended options for Linux, including support for new libraries (kvadblib, kvmlib, kvamemolibxml, kvlclib) and some new wrapped functions: KvFileGetCount, kvFileGetName, kvFileCopyXxxx, kvDeviceSetMode and kvDeviceGetMode. Please note that if you have problems loading the Canlib dll in Python, it is recommended you update to the latest version of the Python Canlib.

Firmware for Kvaser Eagle & Blackbird v2: Additional functionality to report the hardware status to Kvaser Device Guide and the XML-parser in t program now handles comments and prolog, so users can now parse their well-commented xml files using t Programs on the Kvaser device.

Kvaser Memorator Config Tool: The process of importing old KMC files has been updated, so users can now import a KMC file created for an older Kvaser Eagle, Kvaser Memorator or Kvaser Memorator Professional device into any of the available target devices. (Please note: that a KMC file which includes Pro-features will not correctly convert to a Non-Pro device.)

Windows Driver Signing: The Kvaser Windows Drivers are now signed by Microsoft and will be accepted on a fresh machine with UEFI boot and Driver Signature Enforcement enabled.Download Full Release Notes.