Log In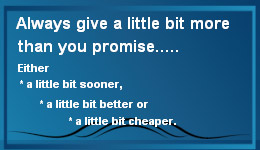 Follow us on Facebook for all the latest news, updates and promotions
Credit Cards Accepted
---
About Interworld Electronics
When thinking about today's industrial computing environment, the "basics" tend to be somewhat complicated. In fact, bringing them all together takes up more time and resources than you care to think about. Have Interworld Electronics assist you in making the correct choice the first time! Products we sell and support include: Digitizers, Data Acquisition, Hardware and Software, Data Loggers, High Voltage Resistors, Capacitors and Current Shunts, Construction Estimating Software, Communication Boards, USB, PCIe, PCMCIA and Expresscard .
Check out our clearance section for a number of sale items which change from time to time.
New product releases are listed on our what's new page at this link!
Not sure where to find an item, try our site search on the left of any page under the Home button.
Need support or help with a problem or a purchase decision, try our live support chat located on each page below the search button, or click this link.
3 Divisions to serve you - Instrumentation and Data Acquisition, High Voltage Products, Construction Software and Digitizers
Important Information re Service Kits for
Gemini Data Loggers - April 2017
Due to tightening of rules pertaining to air transport of lithium batteries we are no longer able to provide the Gemini Tinytag service kits with batteries. We are hoping this will be a short term issue that will be rectified as soon as we find local sources of supply.
See this release at this url:
http://www.interworldna.com/gemini/service_kit_delays_lithium.php
xxxxxxx
Accesio News Release - June 2016
Rugged, Industrial-Strength 4-Port Isolated USB Hub
Features 4kV Isolation and Extended Temperature Operation
ACCES I/O Products, Inc., is pleased to announce the addition of a rugged, industrial-strength 4-port isolated USB hub to its ever-growing product line of small form factor embedded products—the USB-104-IHUB. This small medical/industrial/military grade hub features Tru-Iso™ signal isolation up to 4kV, extended temperature operation (-40°C to 85°C), high retention USB connectors, and an industrial steel enclosure for shock and vibration mitigation.


The USB-104-IHUB now makes it easy to expand the number of USB ports and provide up to 4kV isolation between the host computer and connected USB peripherals. Applications include factory automation, hospital and medical, energy management, military/mission-critical, transportation, security systems, and process monitoring. More......
Paragon Robotics -March 2016
Just posted a series of new application notes pertaining to the usage of the Paragon Robotics Data Loggers. The Paragon Robotics range of wireless data loggers and monitoring systems with remote wireless sensors provide cost effective solutions for a broad range of energy, environmental and industrial markets. Our wireless sensors are used in applications ranging from energy efficiency auditing, HVAC systems monitoring, data measurement/verification, building automation, greenhouse environmental monitoring and industrial process analytics. Our low cost data loggers and simple wireless installation are the ideal choice for your sensor monitoring, logging and control applications.

---
DIGITIZERS AND TAKEOFF SOLUTIONS

PICO OSCILLOSCOPES

Digitizers

GTCO Digitizers
PICO USB Oscilloscopes
Calcomp Digitizers
USB Oscilloscopes for Automotive Use
Summagraphics Digitizers
USB Oscilloscopes for Bench and portable Use
Pedestals for Large Digitizers
USB Oscilloscopes for Education
Takeoff Software for Digitizer
Takeoff Software for PDF on Screen

CANBUS HARDWARE AND SOFTWARE SOLUTIONS

Warwick Control Systerms
CAN Software Solutions
CANBus Hardware
Solutions
DATA LOGGERS

DATA AQUISITION SOLUTIONS

Data Loggers

MSR Data Loggers
Data Acquisition and Control Products
Gemini Data Loggers
ACCES I/O Data Acquisition Products
Pico Data Loggers
Advantech Data Acquisition Cards and Modules

ENVIRONMENTAL MONITORING AND WIRELESS BUILDING MONITORING SOLUTIONS

IT Watchdogs by Geist Environmental & Server Monitors & Loggers
Paragon Robotics Wireless Recording, control and monitoring.