Log In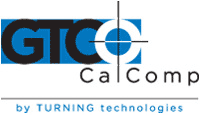 GTCO and PICO Forums

Go to this url to discuss and post questions to support and other users on this site.

Enter forum here!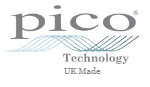 About Interworld Electronics
When thinking about today's industrial computing environment, the "basics" tend to be somewhat complicated. In fact, bringing them all together takes up more time and resources than you care to think about. Have Interworld Electronics assist you in making the correct choice the first time! Products we sell and support include: Digitizers, Data Acquisition, Hardware and Software, Data Loggers, High Voltage Resistors, Capacitors and Current Shunts, Construction Estimating Software, Communication Boards, USB, PCIe, PCMCIA and Expresscard .
Check out our clearance section for a number of sale items which change from time to time.
New product releases are listed on our what's new page at this link!
Not sure where to find an item, try our site search on the left of any page under the Home button.
Need support or help with a problem or a purchase decision, try our live support chat located on each page below the search button, or click this link.
3 Divisions to serve you - Instrumentation and Data Acquisition, High Voltage Products, Construction Software and Digitizers

~~~~~~~~~~~~~~~~~~~~~~~~~~~~~~~~~~~~~~~~~~~
NEW PICO Automotive Catalog has just been posted at this link!
~~~~~~~~~~~~~~~~~~~~~~~~~~~~~~~~~~~~~~~~~~~
Press Release May 2013



New Pico technology delivers Flexible Resolution Oscilloscopes



For the first time in an oscilloscope, Pico Technology has used reconfigurable ADC technology to offer a choice of resolutions from 8 to 16 bits in a single product.

Most digital oscilloscopes gain their high sampling rates by interleaving multiple 8-bit ADCs. Despite careful design, the interleaving process introduces errors that always make the dynamic performance worse than the performance of the individual ADC cores.

The new PicoScope 5000 Series scopes have a significantly different architecture in which multiple high-resolution ADCs can be applied to the input channels in different series and parallel combinations to boost either the sampling rate or the resolution.

In series mode, the ADCs are interleaved to provide 1 GS/s at 8 bits. Interleaving reduces the performance of the ADCs, but the result (60 dB SFDR) is still much better than oscilloscopes that interleave 8-bit ADCs. This mode can also provide 500 MS/s at 12 bits resolution.

In parallel mode, multiple ADCs are sampled in phase on each channel to increase the resolution and dynamic performance. Resolution is increased to 14 bits at 125 MS/s per channel (70 dB SFDR). If only two channels are required then resolution can be increased to 15 bits, and in single-channel mode all the ADCs are combined to give a 16-bit mode at 62.5 MS/s.

Pico has over 20 years™ experience in the design of high-resolution oscilloscopes but, even so, developing a new analog front end to support an oscilloscope that can be switched between different resolutions was a significant challenge. Careful attention was required to support the high-resolution modes (with low noise, low distortion and bandwidth flatness) while maintaining the bandwidth, slew rate and pulse response necessary for the faster 8-bit mode.

As well as flexible resolution, these oscilloscopes have ultra-deep memory buffers of up to 512 MS to allow long captures at high sampling rates. They also include, as standard, advanced software features such as serial decoding, mask limit testing and segmented memory.

The PicoScope 5000 Series Flexible Resolution Oscilloscopes are available now. Prices range from US$1153 for the 2--channel 60 MHz model with built-function generator to US$2803 for a 4 channel 200 MHz model with built-in AWG. Prices include a set of matched probes, all necessary software and a 5-year warranty.

About Pico Technology

Pico Technology has spent over 20 years leading the industry in the design, development and manufacture of high-performance PC Oscilloscopes and Data Loggers. During that time we have built up an impressive portfolio of products including the PicoScope PC Oscilloscope range with bandwidths up to 12 GHz, resolutions up to 16 bits and mixed-signal models; the TC-08 and PT-104 Temperature Data Loggers; and the multi-award-winning Automotive Oscilloscope Kit.

Pico Technology prides itself on offering innovative, high-quality and affordable alternatives to traditional bench-top test and measurement equipment, designed and built under the ISO9001:2008 quality system. We support a network of distributors in over 60 countries worldwide who are helping to build and maintain our enviable reputation in the industry.

Distributed in North America by: Interworld Electronics & Computer Industries Inc.
T: 1-425-223-4311 - Toll Free 1-877-902-2979
F: 1-877-FAX-IECI (329-4324)
E: Contact Interworld

Press Release May 2013




MSR145 wireless data logger with BLE, OLED display
and MSR SmartCloud

Wireless monitoring of measured data and fast readings of measured values – the new features of the Bluetooth Low Energy Option and the OLED graphic display of the MSR145 mini data logger. Also new: the web-based "MSR SmartCloud" service for mobile data monitoring.

More.......

Press Release - February 2013

The World's First USB 3.0 Oscilloscopes

250 MHz bandwidth
512 MS buffer size
1 GS/s real–time sampling
10 GS/s repetitive sampling
USB–connected and powered

New to our PicoScope 3000 Series are the PicoScope 3207A and B. Along with class–leading bandwidth, memory and sampling rates these new oscilloscopes are also the first oscilloscopes in the world to feature a USB 3.0 interface.

More........

MSR255 datalogger: Robust all-rounder with LCD screen


NEW PRODUCT RELEASE

News

Swiss technology company MSR Electronics GmbH introduces a logger with an LCD display into its universal range of mini dataloggers. The multifunctional MSR255 optionally measures temperature, humidity, pressure, light and 3-axis acceleration/attitude (incl. fast peak). It is equipped with an individually configurable 4-row backlit LCD display and the unit can be fitted with 4 analogue inputs.

5 sensors and 4 analogue inputs for greater flexibility

The full version of the MSR255 is equipped with four high-quality internal sensors that can be fitted optionally inside the case or connected externally using a cable. The available sensors are temperature, relative humidity, air pressure and light. In addition there is a sensitive sensor with fast peak function for measuring acceleration in all three axes. This allows the peak value to be recorded once a second, whilst making measurements of up to 1600 values per second per axis. The MSR 255 is therefore the ideal device for shock measurements. The additional four analogue inputs with alarm output and multiple output switching power supply turn the MSR255 into a universal datalogger for an almost unlimited range of applications. Its versatility makes this robust datalogger suitable for the most diverse documentation and monitoring tasks, for example in museums and galleries, the foodstuffs industry, facility management, the paper industry, the health sector and for scientific applications. Thanks to its large internal memory, which allows over two million measurement parameters to be stored, the unit is also eminently suitable for making long-term measurements.

Individually configurable display

The MSR255 has two operating keys. The easy-to-read backlit LCD display shows the current values of all measurement channels together with the battery status and further device information. The user may individually configure the four available views. Up to four display values can be defined for each of the views and users may select from all of the measurement channels, battery status, configurable limits and alarm values. The display has an energy-saving mode that is configurable using the PC software.
More ......

---

| | |
| --- | --- |
| | WatchDog 15 to Provide Low-Cost Environmental Monitoring with built in Web Server - Available Aug 15, 2012 |



The WatchDog 15 is a self-contained unit with on-board temperature and humidity/dew-point sensors. It has an input capacity of four external sensors.

The WatchDog 15 allows users to keep an eye on remote conditions from a secure web interface and receive SNMP, Email, and text message alert notifications when user-adjustable thresholds are exceeded.

The web interface provides an overview of environmental measurements with real time sensor data. All measurements are logged allowing users to collect data for trending and capacity management. The WatchDog 15 offers flexible access rights and security settings with up to three access account levels. It offers secure access through the web and supports HTTP and HTTPS protocols. Up to 50 customizable alarms can be configured with alarm escalations per sensor.

Up to four digital sensors can be connected using a standard splitter. A variety of optional plug-and-play sensors are available for use with the WatchDog 15 including but not limited to, temperature, humidity, airflow, power usage and more.
More .......



Vertigraph SiteWorX OS5 Released




SiteWorx/OS Version 5.0 Now Available

SiteWorx/OS Version 5.0 is now available for download. Version 5.0 includes length measurements, site balancing and display of site cross sections.

To upgrade to Version 5.0 download and install the SiteWorx Version 5 Installation file (Only valid for users with active full serve).

New users wishing to try Version 5 should also download the SiteWorx Version 5 Installation file (will install with 2 week trial period). This file can be found on the downloads page along with installation instructions.

---




How about free shipping for your GTCO Digitizer:

---

Press Release pertaining to our New Industrial Grade USB Hub from Acces I/O Link....

---

Portable oscilloscope transforms an iPad or an iPhone into a professional tool
paving the way for a completely new approach to test and measurement.

OKLAHOMA CITY, OK –June 21, 2012-- Oscium's oscilloscope has been recognized as one of the 100 most technologically significant products introduced into the marketplace over the past year. An independent judging panel and the editors of R&D Magazine selected Oscium's iPad oscilloscope (iMSO-104) for the prestigious R&D 100 Award.

iMSO-104 is significant because it merges the test equipment industry with the smartphone and tablet industries. This approach makes for an oscilloscope that is uniquely portable, intuitive, and modular.

"Innovation is always our goal," said Bryan Lee, President at Oscium. "And with this award, our R&D team has proven that they are oscium in every way."
<td style="text-align: left; border-ima